Support climate transition
Giving back to environmental causes as an organization taking responsibility for business decisions
Brands that care about Support climate transition
ACBC
Modular concept
Ethical Labor
Closing the Loop
Support climate transition
ACBC aka "Anything Can be Changed" was born in 2017 from a simple Kickstarter video. Offering innovative footwear inspired to improve the conditions of the planet and the people through a green point of view and technological innovations
Adidas X Stella McCartney
Support climate transition
Adidas collaborates with designer Stella McCartney to create pieces that mix high-fashion with functional sportswear. Inspired by women with a purpose, fostering sustainable practices, creativity, and power in women around the world. Offering contemporary shapes with classic styles, using technical fabrics and premium finishings
again & again
Support climate transition
Closing the Loop
Small businesses
An evanstonian circular jeans brand that has your most comfortable pair of jeans, designed to never be thrown, and be worn "again & again"
Alkeme Atelier
Support climate transition
Vegan
American brand founded in 2019, Designed in New York, producing exclusive vegan leather bags with plant-based textiles, produced in-house. Their designs are all inspired by the ancient science of Alchemy and the process of transforming and combining the four elements (earth, water, fire, and air)
All My Eco
Support climate transition
Made in Europe
Born in 2019, Spanish based sneaker company creating the coolest vegan, crisp-white, cozy and fashionable sneakers that you can purchase guilt-free
Allbirds
Support communities
Support climate transition
Mulesing free
Eco packaging
American company that crafted a revolutionary wool fabric made specifically for footwear, creating an entirely new category of shoes inspired by natural materials, and an ongoing mantra to create better things in a better way. Their collection includes merino shoes, sneakers, and trainers made designed with comfort and simplicity in mind
Allkind
Vegan
Support climate transition
Support communities
Made in Europe
Allkind has a clear ethos to offer beautiful and desirable, non-animal origin vegan footwear. The brand core focus is around ethical and sustainable production. All their products are 100% vegan, designed in Britain and lovingly & ethically handmade in Spain
AllSisters
Support climate transition
AllSisters is an eco-conscious swimwear brand designed in Barcelona. The brand uses the highest quality of recycled fabrics to create its high-end swimsuits, taking into account the needs of the modern woman who loves fashion and sports
Altiir
Craftsmanship
Support climate transition
Made in Europe
Italian based brand creating luxury garments for today's conscious individual. The collections have a take on vintage, tailored biker jackets in a range of natural and metallic colours, engineered with a pioneering pineapple material
Amendi
Ethical Labor
Support climate transition
transparent pricing
Swedish-American clothing brand with a focus on transparency, responsible design, and production. The brand is fully transparent, tracing every step from fabric to shipping. They recently launched their first fully upcycled capsule collection
Araks
Support climate transition
Small businesses
Women Empowerment
Timeless
America brand that starts with the woman and everything follows—sleepwear, swimwear, and resortwear. Each addition is a natural progression that reflects her life and needs. Araks design collections meant to work interchangeably with pieces from the past or those yet to come
Armedangels
Support communities
Ethical Labor
Mulesing free
Support climate transition
Born in 2007 and based in Cologne, Germany. Focusing on designing modern and contemporary collections that are anti-trend, using innovative fabrics
Art Katsura
Support climate transition
Eco packaging
Small businesses
Made to order
Made in Europe
Art Katsura is a brand from UK. Their mission is to consciously create unique collections using their original art inspired by the patterns and colours found in nature
Batoko
Timeless
Support climate transition
Small businesses
Save the oceans
Ethical Labor
Eco packaging
British-based environmentally responsible swimwear made from 100% recycled plastic waste that was otherwise headed to landfill and our oceans
BeFlamboyant
Support climate transition
Eco packaging
Vegan
Made in Europe
Spanish-based vegan, gender-neutral sneakers. Designed in Galicia, Handmade in Portugal with quality ecological materials, guaranteeing production traceability
Bird eyewear
Support climate transition
Support communities
Eco packaging
Ethical Labor
Closing the Loop
Eyewear brand in the UK seeking out the best sustainable materials for their timeless frames
BITE
Small businesses
Support climate transition
Craftsmanship
BITE is a luxury womenswear label founded in 2016 by a collective of creative minds based between Stockholm and London. The mission is to create uncompromisingly sustainable yet thoughtfully designed clothes. BITE aim to use collective resources and experience to redesign the way we make and wear our clothes
BluVerd
Women Empowerment
Support climate transition
Vegan
Small businesses
Made in Europe
Germany-based label that believes in innovation, continuous improvement, and equality. They create essentials that aim to be wardrobe staples for years to come
Bondi Born
Timeless
Eco packaging
Support climate transition
Australian based label, creating expertly crafted swimwear using the world's finest, high quality materials to give every woman confidence, whilst elevating her personal style.
By Signe
Eco packaging
Ethical Labor
Support climate transition
Pre-owned / rent / special collections only
Designed in Copenhagen, producing contemporary garments from natural & organic materials at their socially sustainable atelier in Turkey
Canussa
Small businesses
Support climate transition
Vegan
Made in Europe
Spanish-based label, creating high-end functional bags in a beautiful design using innovative eco-fabrics. The brand's mission is to create functional and stylish bags and accessories
Chaos and Colour
Ethical Labor
Support climate transition
Eco packaging
Black Owned
Craftsmanship
Women Empowerment
Small businesses
Slow Fashion
Timeless
Pre-owned / rent / special collections only
An ethical clothing brand based in Bristol and a community of artisans around the world. Chaos and Colour celebrates traditional human craft, colour, chaos and the textiles of nature. The ambition is to produce garments with longevity —forever clothing, that does not have a lasting impact on the earth
Closed
Timeless
Craftsmanship
Mulesing free
Eco packaging
Support climate transition
Pre-owned / rent / special collections only
Fair since 1978, Hamburg based company with strong ties to its European heritage, creating sophisticated, high-quality clothes while making every stage of the production process as sustainable as possible
Dear Denier
Eco packaging
Made in Europe
Vegan
Ethical Labor
Support climate transition
Denmark based socks brand that is Nordic design at its best. Aesthetic and functional minimalism without compromise
Ecoalf
Timeless
Support climate transition
Ethical Labor
Eco packaging
Save the oceans
Born in 2009, Spanish-based clothing brand with a mission to stop the excessive use of natural resources. They design beautiful and useful womenswear, menswear, and kidswear that aims to clean up the world
Faguo
Eco packaging
Support climate transition
Pre-owned / rent / special collections only
Launched in 2009, the brand brings design and modernity to our wardrobe's basics, and renews itself every year with collections built for comfort and practicality
Goat Organic Apparel
Support climate transition
Ethical Labor
Vegan
Small businesses
Founded by twins Abigail and Lavinia Bakker, with the idea of creating a basic white T-shirt that's organic and affordable. With the motto "Sustainability is not sustainable if it's not accessible", the brand sells directly to you to keep prices down
Good Sustainable Mood
Timeless
Slow Fashion
Carbon neutral
Eco packaging
Support climate transition
Good Sustainable Mood is the first sustainable fashion startup in Italy, re-designing the relationship between the end consumer and supply chain and creating circular designs
Hemper
Slow Fashion
Craftsmanship
Ethical Labor
Support climate transition
Eco packaging
A sustainable brand that valorizes local materials and skills. Found in 2016 by two young professionals the brands' vision is to promote community development through sustainable practices
Herth
Small businesses
Craftsmanship
Eco packaging
Support climate transition
Block Chain Traced
Size inclusive
Made in Europe
Italian Lingerie brand from Como celebrating color, essential silhouettes, and Italian craftsmanship, combining effortless elegance and versatile femininity. The purpose of the brand is to create an inclusive brand that reflects the founder's vision of timelessness and responsibility
JULAHAS
Support climate transition
Craftsmanship
Support communities
Mulesing free
Small businesses
JULAHAS is a young, responsible e-commerce brand that creates fun + multifunctional fashion accessories for women handcrafted. They bridge the gap between ethics and fashion
Kings of Indigo
Support climate transition
Timeless
Vegan
Eco packaging
Ethical Labor
Inspired by American classics, the brand's objective is to produce clothing in a responsible way with an emphasis on quality. They aim to lead the industry to clean up and change
Kotn
Support communities
Support climate transition
Pre-owned / rent / special collections only
Canadian brand found in 2015. The brand produces products around the principles of considered design, relentless quality, honest value, and positive impact
Kuyichi
Timeless
Eco packaging
Ethical Labor
Support climate transition
Founded in 2000, the brand from Netherlands offers sustainable clothing, made from organic and recycled materials. Vegan, timeless and ethically made to last
La pochette
Small businesses
Support climate transition
An athleisure and lifestyle accessories brand based in London offering convenience and freedom for urban modern life. La Pochette combines design, intelligent functionality and sustainable solutions in the creation of its 100% recyclable sweat bags and wet bags
Le Nap
Timeless
Small businesses
Support climate transition
Amsterdam based loungewear brand offers something stylish to wear in a shared house on a sun-drenched morning, before the day really begins. Their product are all made from natural fibres
Leon Nord
Support climate transition
Eco packaging
Slow Fashion
Small businesses
LEON NORD is a luxury women's athleisure wear brand. The aesthetic combines sleek Scandinavian minimalism with comfort and functionality. For every occasion, aiming to make you feel empowered and ready to conquer the day in style
Magi
Support climate transition
Small businesses
Made in Europe
Ethical Labor
Eco packaging
Magi (pronounced may-jai) is a UK brand that creates underwear that aims to make you feel comfortable and beautiful, not contorted and squeezed. In essence: this is underwear your gynecologist will love, without sacrificing the planet in the process
Mashu
Craftsmanship
Small businesses
Vegan
Support climate transition
Made in Europe
The brand offers sustainable and vegan accessories. Inspired by Art Deco interiors and objects along with Cycladic and contemporary architecture, all products are designed in London and made by expert artisans in Greece
Mayamiko
Craftsmanship
Women Empowerment
Support climate transition
Eco packaging
The brand offers fair fashion with an African touch. Started in Malawi, the brands main collections give ode to their birthplace through the use of traditional African techniques and locally sourced fabrics
Mud Jeans
Slow Fashion
Closing the Loop
Eco packaging
Vegan
Support climate transition
Ethical Labor
Denim brand based in the Netherlands with a mission to make jeans differently, contributing to circular denim innovation. Their designs are classic and high quality
Nicholas Kirkwood
Carbon neutral
Made in Europe
Support climate transition
Timeless
Pre-owned / rent / special collections only
Luxury footwear brand launched in 2005 by Nicholas Kirkwood. The founder is amongst his generation's globally acknowledged leading shoe designers. Nicholas Kirkwood's designs are defined by daring innovation in the use of unconventional materials and techniques that marry high craft and tradition with the cutting edge of technology and the unexpected
Norm
Support climate transition
Vegan
Small businesses
Closing the Loop
Sneakers brand created around 3 keywords: sustainability, transparency and modernity. The sneakers are designed with the concept of reduce, reuse and recycle
Nudie Jeans
Closing the Loop
Support communities
Support climate transition
Ethical Labor
Eco packaging
Founded in 2001, the Swedish brand offers denim in a wide range of styles and fits for men and women. Their mission is to create jeans that will be well-worn for years to come: Jeans that become a part of ourselves when worn a long time – a second skin, diverting from fast fashion culture
Oliver co. London
Support climate transition
Carbon neutral
Support communities
Combining transparency, innovation, and craftsmanship, Oliver co. London creates highly functional wallets, cardholders and other accessories suited to the world we live in today, without compromising the Earth
Organic Basics
Carbon neutral
Biodiversity
Vegan
Support climate transition
Eco packaging
Made in Europe
Founded with a mission to care for the environment. Their pieces are simple and designed with function and longevity in mind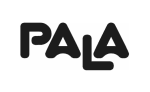 Pala eyewear
Support communities
Support climate transition
Small businesses
Innovative eyewear brand based in the UK. Pala produces high-quality, ethically made eyewear and has ethical and sustainable practices as a priority
Pangaia
Save the oceans
Eco packaging
Support climate transition
Size inclusive
A material science company on a mission to save our environment. The brand creates products with smart technology and recyclable elements, supporting eco-innovations within the industry
Paper London
Support climate transition
Save the oceans
Timeless
Size inclusive
Small businesses
Eco packaging
Creates playful and elegant clothes for women that want to feel confidant and unique
Patagonia
Save the oceans
Eco packaging
Support climate transition
Designing outdoor clothing and gear for the silent sports. The California brand established in 1973 aims to use their voice, business, and community to do something about our climate crisis
Peony
Support communities
Small businesses
Eco packaging
Support climate transition
Its thoughtful collection of swimwear is an essential for a sun-drenched escape to paradise, inspiring confidence and joy with each wear. In the next generation of conscious fashion, all Peony pieces are made entirely from recycled and sustainable fabrications; this includes all printed fabrics, custom main fabrics and inner linings. Peony develops its own custom sustainable fabrications and textile prints in-house exclusively, proving sustainability is aligned with luxury
People Tree
Support communities
Ethical Labor
Support climate transition
Vegan
Born in 1991, with the vision of a stylish, innovative, responsible, and affordable fashion label. Their contemporary, versatile designs and playful, exclusive prints are inspired by the V&A archives
Pinqponq
Vegan
Support climate transition
Ethical Labor
German brand that defies existing design conventions. It offers a variety of bags that combine style and versatility. Pinqponq is dedicated to three important goals: sustainability, a clear design and a high degree of functionality
Raeburn
Carbon neutral
Eco packaging
Support climate transition
Support communities
Creative fashion studio based on collaboration, where daily design meets responsible production. Born in 2009, East London, the brand's ethos has pioneered the reworking of surplus fabrics and garments to create distinctive menswear, womenswear, luggage and accessories
Rakha
Eco packaging
Support climate transition
Timeless
Closing the Loop
Contemporary women's wear brand based in London aiming to re-design classic pieces. Their ethos is drawn from the classics: understated, contemporary garments. Their mission is to achieve a closed-loop system where everything is either a technical or biological nutrition for their next life-cycle phase
Rewoolution
Made in Europe
Support climate transition
Ethical Labor
Rewoolution is a Made in Italy brand for sport lovers that offers an innovative technical clothing range made of 100% natural fibre merino wool that is biodegradable and exceptionally pure and lightweight. Rewoolution collections are produced in full respect of the environment, each garment carries out an entirely traceable route
rho
Support climate transition
Support communities
Craftsmanship
Eco packaging
Small businesses
Slow Fashion
Timeless
Ethical Labor
Organic fair trade luxury loungewear brand from UK. At rho, they believe that everyone deserves a safe night's sleep. Their dream is to help as many people as possible through their business, without compromising on their respect for the planet and its resources
Rifò
Slow Fashion
Craftsmanship
Eco packaging
Support climate transition
Closing the Loop
Made to order
Made in Europe
Italian brand which name comes from the Tuscan dialect and it means redoing. A 0 km name for a local clothing production that takes up the tradition of textile upcycling
Sandqvist
Support climate transition
A brand focusing on challenging the role of functionality in design and practising sustainability at all times without compromising the aesthetics
Santicler
Slow Fashion
Craftsmanship
Support climate transition
Small businesses
Eco packaging
Mulesing free
Ethical Labor
Made in Europe
Founded by Monica Magdas Miller, creating beautiful and wearable apparel for real women. Their tightly edited collection of minimalist must-haves aims to strike a perfect balance between effortless, versatile, and lux. The brand centers around the saying "be the change you want to see in the world"
Saola
Biodiversity
Support climate transition
Ethical Labor
The brand believes in style and sustainability. Casual shoes for men, cute shoes for women, all made with sustainable, eco-friendly materials
Save The Duck
Support communities
Support climate transition
Vegan
In 2012 third family generation of Forest clothing company Nicolas Bargi launched the brand Save The Duck with a strong commitment to create a product respectful of animals, environment and people
Seay
Eco packaging
Support climate transition
Made in Europe
We design, produce and distribute sustainable clothing and low environmental impact beachwear collections using certified materials, a short supply chain
Sestini
Craftsmanship
Timeless
Made in Europe
Support climate transition
A responsible Italian eyewear brand, with sustainability at the core, designing shades to withstand the test of time and the passing of trends
Sleeper
Support communities
Support climate transition
Timeless
Pre-owned / rent / special collections only
Sleeper was launched in 2014 by two former fashion editors Kate Zubarieva and Asya Varetsa. Sleeper is committed to local production. All garments are made in Kyiv, Ukraine and every piece is hand-crafted by a single artisan with the minimal involvement of machinery which allows to reduce carbon emissions. They closely study materials before sourcing and aim to select responsible textiles, which are proved by international standards and certificates
Stripe & stare
Women Empowerment
Eco packaging
Support climate transition
Their aim is to empower other women, we rise by lifting them. They strive to ensure we use the most environmentally sound materials in our products and packaging and work with the most ethical factories
Supernaturae
Craftsmanship
Small businesses
Support climate transition
Support communities
New York based clothing brand informed by ancestral knowledge of craft, Supernaturae is based around slow fashion, natural textile methods and research. It culminates in events and workshops, and a small, limited edition line of clothing. The uncompromising attention to the origin and subsequent feel of the garment results in nothing less than the future of vintage
Svala
Craftsmanship
Biodiversity
Vegan
Support climate transition
Small businesses
Is a premium Brand in men's wear segment, made exclusively for those who believe in playing it real cool. Svala is trying hard to introduce a peppy range of daily-wear T-shirts that on wearing gives its owner a perfect halo of style & comfort
Taylor+Thomas
Eco packaging
Carbon neutral
Craftsmanship
Vegan
Small businesses
Support climate transition
Women Empowerment
Pre-owned / rent / special collections only
Sustainable luxury footwear for women, thoughtfully designed in downtown Los Angeles
The Morphbag by GSK
Timeless
Vegan
Support climate transition
Pre-owned / rent / special collections only
London brand designed as a capsule wardrobe essential and a perfect addition to a sustainable wardrobe. The bag morphs with multiple activities from day to night as well as from work to leisure, it is the optimal accessory to travel, it works across most colours of your wardrobe and throughout the seasons
The Nude Label
Support climate transition
Ethical Labor
Small businesses
Made in Europe
Pre-owned / rent / special collections only
Swimwear and intimates brand that makes basic and long-lasting designs. Based in Valencia, but inspired by the multiculturalism of London. Taking the best of both places, their pieces are made to be as natural as possible and to be worn like a second skin by all kinds of people, not just for perfect models
Thought
Support communities
Timeless
Support climate transition
Based in London, Thought is a brand that believes contemporary fashion and sustainability go hand-in-hand
Toms
Support communities
Ethical Labor
Eco packaging
Support climate transition
Pre-owned / rent / special collections only
Committed to making choices that benefit customers, employees, and the planet—from the materials and vendors, TOMS aims to provide care to vunerable children when every pair of shoes has been purchased
Two Thirds
Slow Fashion
Ethical Labor
Timeless
Made to order
Support climate transition
Two-thirds of our planet are covered by ocean. Two Thirds is a Barcelona-based brand with the aim to connect with people who are awake and aware of the immense value of our oceans and are deeply connected to surfing, but also have a thirst for style and substance
Ucon Acrobatics
Timeless
Vegan
Support climate transition
Support communities
Small businesses
Ucon acrobatics offers minimalist backpacks and unique designers. The brand is committed to the use of the best possible materials in order to create products that last over time. Every step of the production process, from materials choice to shipping, is carefully managed to avoid negative impact on people and on the environment
VEJA
Support climate transition
Timeless
Ethical Labor
Since 2005, VEJA has been making sneakers differently. The brand's mission is to create a positive impact, with one foot in design and the other in responsibility. They aim to design sneakers that will stand the test of time, and incorporate innovative eco-materials along the way
Virón
Vegan
Eco packaging
Made in Europe
Closing the Loop
Support climate transition
Based in Paris, Virón is a plant-based footwear brand with a focus on circularity and a philosophy deeply rooted in youth and counterculture
Waes
Save the oceans
Carbon neutral
Support climate transition
Small businesses
UK based brand founded in 2016 under the passion for the natural world and the desire to change the direction of a system stuck on full-throttle. It's all about creating a brand of eco trainers that were both ethical and sustainable
WeAreNativ
Timeless
Slow Fashion
Save the oceans
Eco packaging
Support climate transition
WeAreNativ, created by Rosey Hocknell, is a sustainable, ethical and conscious swimwear label. It is a voice to spread our positive message, and a budding vehicle for change. WeAreNativ is a pioneering idea, drawing rich influence from futurism, music and street culture. The brand designs fashion-forward swimwear with an eco-conscience
Wolford
Support climate transition
Pre-owned / rent / special collections only
Luxury brand of tights, lingerie, basics and innovative clothing. Founded in 1949 by the Lake of Constance in Austria, the brand stands for creativity and innovation and high quality products. Discover the sustainably made collections that pass the sustainability framework
Womsh
Craftsmanship
Eco packaging
Support climate transition
Founded in 2014, the brand produces high-quality Italian sneakers that aim to respect the planet and those who live on it. Womsh sneakers are 100% Made in Italy
Wouf
Made in Europe
Support climate transition
Small businesses
Pre-owned / rent / special collections only
WOUF is an independent passion driven brand, that makes high quality products for everyday life. It was born in 2008 to celebrate daily adventures in a creative, sustainable and ethical way
WRÅD
Ethical Labor
Support climate transition
Timeless
Small businesses
Made in Europe
Design and consultancy, innovation, and education are the three pillars on which WRÅD was created. The brand creates products that are the manifestation of intangible values. WRÅD's goal is to offer products with a purpose that initiates a discussion on environmental and social values
Yatay
Craftsmanship
Support climate transition
Made in Europe
Yatay wants to prove that shopping without hurting the environment is possible and as cool as ever. It took them two years to create a shoe that's as sustainable as it is minimal and timeless. Manufactured in Italy through procedures developed to reduce the environmental impact, Yatay shoes are entirely made of eco-friendly materials
Shop fashion according to your values: Support climate transition
Other values in the area of impact: Environmental Protection
recycled
save the oceans
eco packaging
lower emissions
save water
organic
forest friendly
non toxic
support climate transition
upcycled
carbon neutral
Latest on this value topic