Block chain tracedEco packagingEthical laborSize inclusiveSmall businessTimelessVegan
Introducing the comfort of bamboo fibers: a conversation with Rowie from Bamboo Basics
By Renoon
Meet Rowie Korpel – one of the minds behind Bamboo Basics – and discover what Bamboo Basics' vision is, what she wishes more people knew about and what she'd like to change about the fashion industry
Based on the vision: "accelerating the transition to a fair and non-polluting fashion industry", Bamboo Basics founders launched the eponymous brand in 2018.
A premium underwear brand that lets consumers experience the ultimate wearing comfort of bamboo. The use of bamboo textiles has many advantages for the consumer, but also for the environment.
"We believe that we can achieve more together, so we challenge consumers to take responsibility and make a difference. With Bamboo Basics products we reduce the polluting impact on the environment together" Rowie says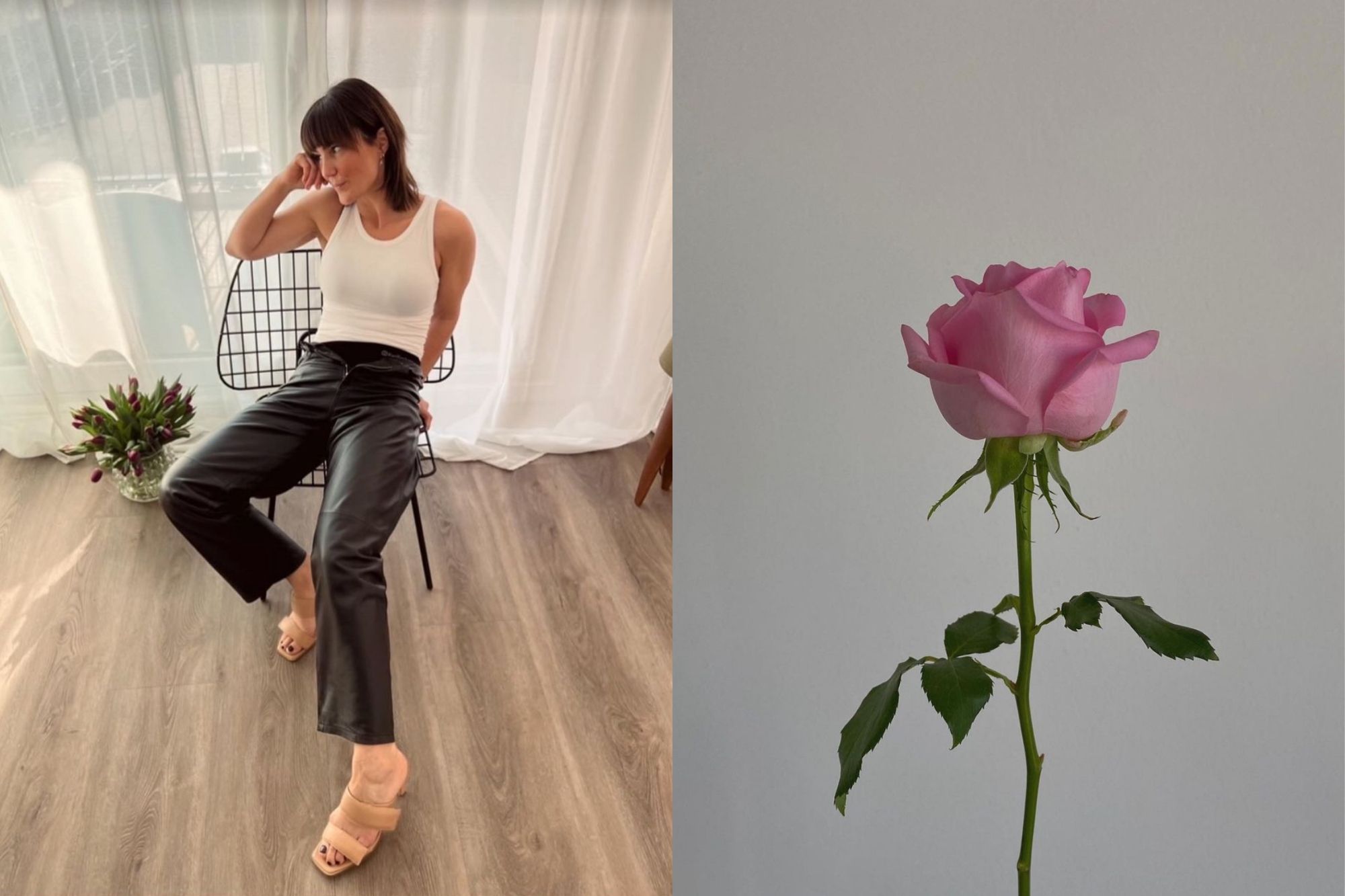 Indeed, we wish more people knew how polluting the fashion industry is and especially cotton production
"Most of the underwear nowadays is made of cotton, but still a lot of people are not aware of the fact that a quarter of all insecticides in the world are used for cotton cultivation. These toxic substances are harmful to the farmers and workers who work with them, as well as for the environment.
Our bamboo doesn't need insecticides and pesticides to grow. Bamboo only needs enough sun and rainwater to grow. Cotton must be irrigated. Just a comparison: for the production of 1 kilo cotton, a total of 10.000 liters of water is needed. The production of 1 kilo Bamboo Basics saves more than 7.000 liter water!" she explains
Our vision is to fasten the transition into a fair and not polluting fashion industry
"We see business as a force for good; we try to be as good and less polluting for the environment as possible. By doing that, we would like to become an example for other brands. We would love to build a brand community of people who love sustainable, comfortable and affordable Bamboo Basics"
"Sustainability is of course a container concept. You can see it as one big umbrella and every part of the umbrella is a different topic. These topics are also divided well in the Renoon app" Rowie continues
A brand can't tick all the boxes, but we do believe if you choose around 5 sustainable topics to focus on, you will do a great job already!
"At Bamboo Basics we are focussing on slow fashion, vegan, block chain traced, eco packaging, timeless items, ethical labor and soon on more 100% biodegradable items and becoming a carbon neutral brand by investing in re-greening projects" she explains
"We are continuously busy with new innovations and new products. Cool things are coming! At the moment we are working on our first 100% biodegradable items and a little scoop… We are working on a collection for the little ones as well: Bamboo Basics Baby!" she concludes
I'd love for today's fashion to be slower, and more focused on timeless items of the best quality
"The items would last longer and you would not be done with the items after wearing them 5 times. And we do believe in creating more awareness around sustainable topics at a younger age. Starting with it at primary schools, children are the future, not only the future of fair fashion, but the future of a better world!" Rowie says
So, to someone just approaching the sustainability world I'd say: Buy less, buy better.
"A lot of people are thinking that sustainable fashion is still more expensive, maybe that's true in some cases, but people should be more aware that they are investing in high quality products. In the end they will be more conscious about the planet, but also about their money. The sustainable items they buy will last longer and are most of the time more timeless" Rowie continues
"And my suggestions for the responsible shopping list would be very easy: of course, Bamboo Basics bra, hipster and socks. The best basis for your outfit and super comfortable" she jokes
Bamboo Basics is one of the latest brands to join Renoon. To discover more about its values and products, you can find and follow them on the app & add it to your feed!
What to read next
What is Renoon?
A new way to discover and shop fashion responsibly
Renoon is a leading app for sustainability and fashion. We connect our members with the multitude of brands and platforms to simplify and enrich the experience of combining style with sustainability values.
A destination and community launched in 2021, guiding thousands of members in their sustainability journey. Renoon is not yet another shop; it's an entire universe of values, untold stories about sustainability and a cohesive place where intentions become reality.