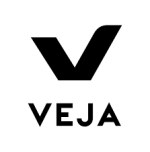 Veja
Support climate transition
Timeless
Ethical Labor
Since 2005, VEJA has been making sneakers differently infusing each stage of production with a positive impact
Clothing
Bags
Accessories
Shoes
Renoon helps you find responsible options across multiple websites at once, so you don't have to open dozens of tabs.
We currently focus in the Netherlands.
Shop Veja Sneakers
Find and discover Veja sneakers from multiple websites at once. On Renoon you can find vegan veja shoes for women on sale. The sustainable shoes that Meghan Markle and Emma Watson are bringing along on their trips. All made from sustainable materials such as organic cotton and sustainable leather. These are the kind of shoes worth wearing.