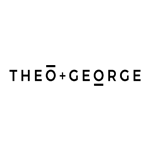 Theo+George
Based in Dublin, the brand's expertise is the ability to pick the right fabrics and textiles so that your clothes are not only beautifully designed, crafted, comfortable, but also washable, durable and built to last.
Clothing
Bags
Accessories
Shoes
Your glossary in sustainable fashion
Discover the deeper meaning behind the topics you care about and find new impact areas to tackle when you are browsing on Renoon.
For anything you want to wear there is a more responsible option.