Closing the loopSlow fashionSmall business
Why do you keep on buying? A hangout call with Alec Leach from Future Dust and Rune Orloff from POOL
By Renoon
"The world is on fire but we keep on buying shoes"…knock knock. Who is that? We're letting you inside a Google Hangout call with Alec Leach from Future Dust and Rune Orloff from POOL Berlin, to discuss overconsumption in fashion.
Monday, April 11th, 18.30: our first Circle Chat starts – an interactive call where insightful minds picked by the Renoon team explore the different and responsible sides of fashion and the industry behind it.
For the occasion, we email two guests to join us to talk about overconsumption: Alec Leach, founder of Future Dust – the Instagram account spotlighting and cataloging pieces by today's most exciting responsible designers; and Rune Orloff, co-founder of POOL – the impact rental service for high-end menswear based in Berlin.
They both accept, Rune logs in from POOL's offices, while Alec keeps a very serious face, almost as wanting to mirror the seriousness of his self-published book "The world is on fire but we're still buying shoes" – and you can find out at the end of this post how to get yours on the house – yeah it's on us (Renoon)!
Iris (co-founder of Renoon), rushes into the meeting as well. We are all dead from the day, and happy we can share some moments with others changing fashion (we are around 22 people). After we all introduce ourselves, Alec mentions how one of the key messages in his book is that buying and possessing fewer items actually leads to a better relationship with fashion. That's where also rental comes in. We all have a question in our mind: how does he see fashion in 10 years? What are we gonna wear without destroying our values and Earth?
We keep it for the end. But here you have it, cause more juicy things are about to come up anyway: Alec explains how it's not healthy to see so many advertisements; for the future, he wishes the industry was less corporate, and in general smaller -with fewer brands circulating.
Rune has a slightly different angle on this, in fact, he wishes there were more "big" sustainable brands, enough to actually have an impact and for sustainable fashion not being only a niche but actually having the potential to compete against conventional businesses
That's it. At this point, we need to involve the audience in a free discussion. Here I am scrubbing notes – very aware that Alec is a writer and is probably going to read all of this…
Oh there, Georgie Hyatt – the Co-founder & CEO of Rotaro, a leading luxury fashion rental service for brands in the UK. She asks Rune about his plans for the future when it comes to disposing of the garments they are renting out. Despite being still far from that, Rune & team are already thinking about it…they plan on keeping the clothes in the loop by finding partners interested in recycling and upcycling them…see building solutions in this world is not easy – thought crossed my mind.
Instead, Bibi-Jane, a Tik-Tok content creator, asks Alec what he thinks could be considered too much when it comes to clothing. Alec gives us a very useful tip: "When I shop, I always ask myself whether I'll still like that item in 4-5 years. Even when I'm buying second-hand, it doesn't matter".
When I buy something it's because I want it in my life in 4-5 years
Asata Maisé, a self taught fashion designer based in Delaware, asks for suggestions when it comes to scaling up, to be able to stay profitable without having to renounce to sustainable values. Clearly, this is one of the main challenges of small responsible businesses, but Alec suggests that having your own channel is key to stay as responsible as possible (indeed, this is part of the reason why he decided to take care of the whole steps in the publication of his book!)
Lulu-May, a Master student at the Amsterdam Fashion Institute and one of the creatives behind Dolly Sports, asks about how and what to communicate on Earth Day, given that one of the biggest issues of today's fashion industry is greenwashing.
Alec: "You can also say nothing and just share what people who know more about it post. I feel like a big problem of social media today is that everyone feels the need to have their own take on something…"
Not every single person can have an interesting take on every single issue out there
Another topic we tackle is: greenwashing and the role of policymakers (raised by the model and activist Kiki Boreel, who wishes there were regulations making greenwashing illegal)…
Both the guests agree that the fashion industry needs to be regulated, as there should be full disclosure and full responsibility for the whole chain of value and activities that go behind making products. A big problem is understanding who is responsible for the change in the industry… is it the governments or brands…or us people?
As individuals, we should start thinking more like citizens and less as consumers
19.45: our chat comes to an end, it lasted more than we planned it to, but deep down we know we could talk about these topics for hours non-stop…
So we end the call and we go off to continue our workday – or work-evening- as if we've never met but with the renewed certainty that there are many people out there full of ideas, passion, and talent that are creating something for a better future every single day!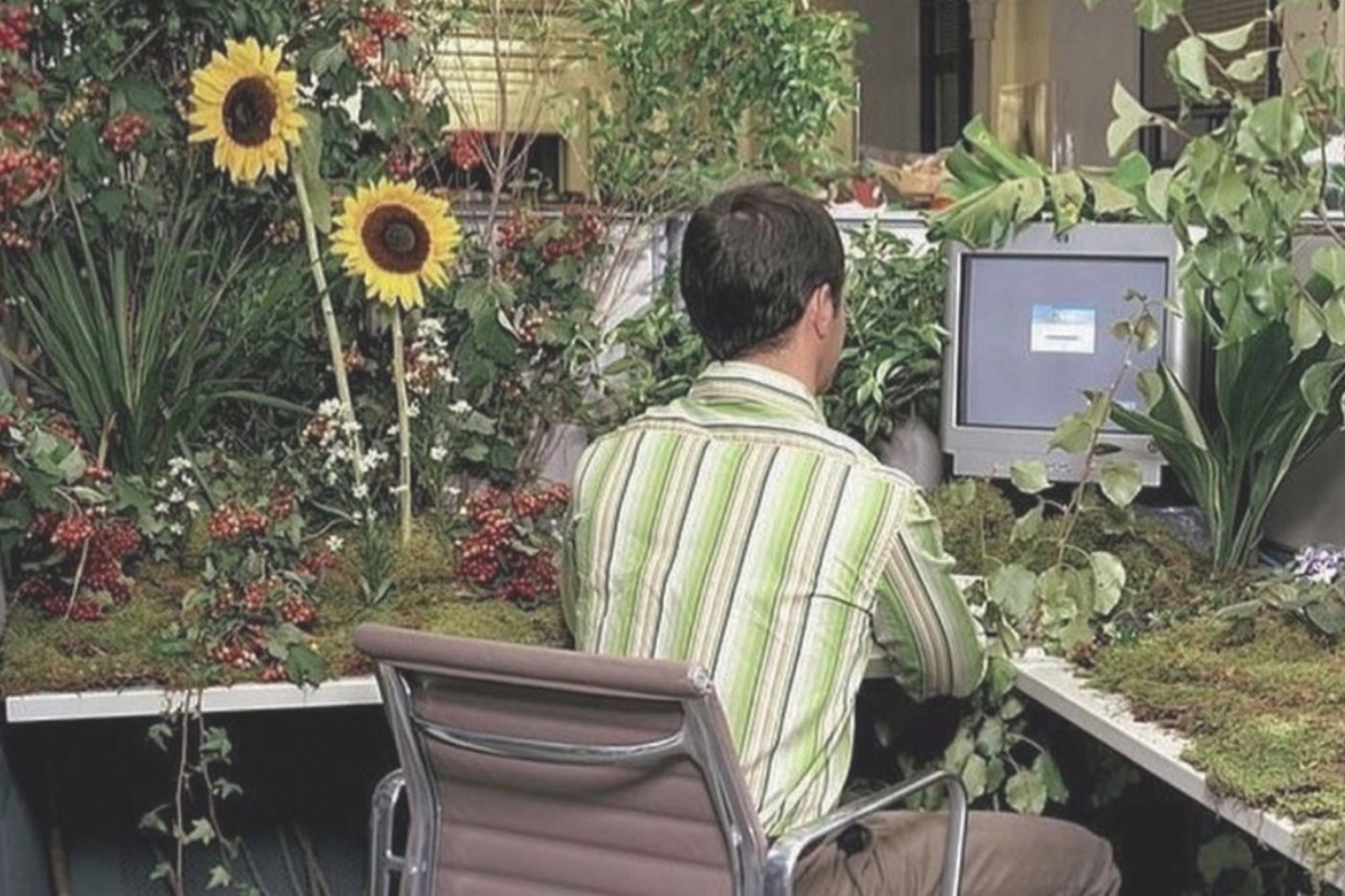 Now, give to take…
After this call, we have become even bigger fans of Alec's work and the number of hours he put into this book. He saw how unsustainable the publishing industry was, and decided to self-publish his book. So, we have decided to buy and give away three of his books!
How?
Get the Renoon app and create your own public profile
Curate your own collection on what sustainability means to you
Share it on your IG Stories + tag us so we can see it, and that's it!
We will choose 3 winners that will get to explore a book that is definitely worth a read.
So, good luck and see you on the app🙂
What to read next
What is Renoon?
A new way to discover and shop fashion responsibly
Renoon is a leading app for sustainability and fashion. We connect our members with the multitude of brands and platforms to simplify and enrich the experience of combining style with sustainability values.
A destination and community launched in 2021, guiding thousands of members in their sustainability journey. Renoon is not yet another shop; it's an entire universe of values, untold stories about sustainability and a cohesive place where intentions become reality.