Eco packagingSupport climate transition
Where to rent a dress in The Netherlands in a sustainable way
By Renoon
Renting clothes is something we are definitely getting used to! No more dresses taking dust in our closet and no more unnecessary purchases for any given occasion. We deep dive into when renting helps your wallet and the planet as well as where to rent a dress in the Netherlands.
In the past years, sharing economy has become a huge part of our lives and it has successfully made its way through our habits. Platforms such as Airbnb, car sharing, scooter-renting, etc. are now of very common use. Renting your occasion dress for a night out in your city (may it be Amsterdam , Utrecht, Rotterdam etc) here are Renoon's suggestions.
Note: this list is in progress – we will be adding more Dutch platforms and destinations in the weeks to come.
Renting our clothes to save money, free our wardrobe or wear designer pieces?
The concept is simple: you go online, find a garment you like, pick it up or get it shipped to you, keep it for a couple days and then give it back. It's the perfect compromise when you need a certain piece of clothing for a special event: no more stuff piling up in your wardrobe! The idea is to be more free regarding what we want to wear without having to commit to a specific style or buy things we don't need.
As Yves Saint Laurent once said: "When you feel good in a clothing anything can happen. A good clothing is a passport for happiness". But sometimes, this clothing only has one use. For example, we do deserve the perfect dress for a fancy party, but sometimes, buying it is just wasteful action and not even worth the money. By renting, you can forget that fast "panic" unsustainable purchases before events and the guilty feeling of opening your closets and seeing that dress never worn in years.
Also, renting can be a great opportunity to wear our dream piece from a designer label we might not want to invest in. Designer dresses are also perfect for rental as normally they are made with good quality materials that make them durable over multiple washing.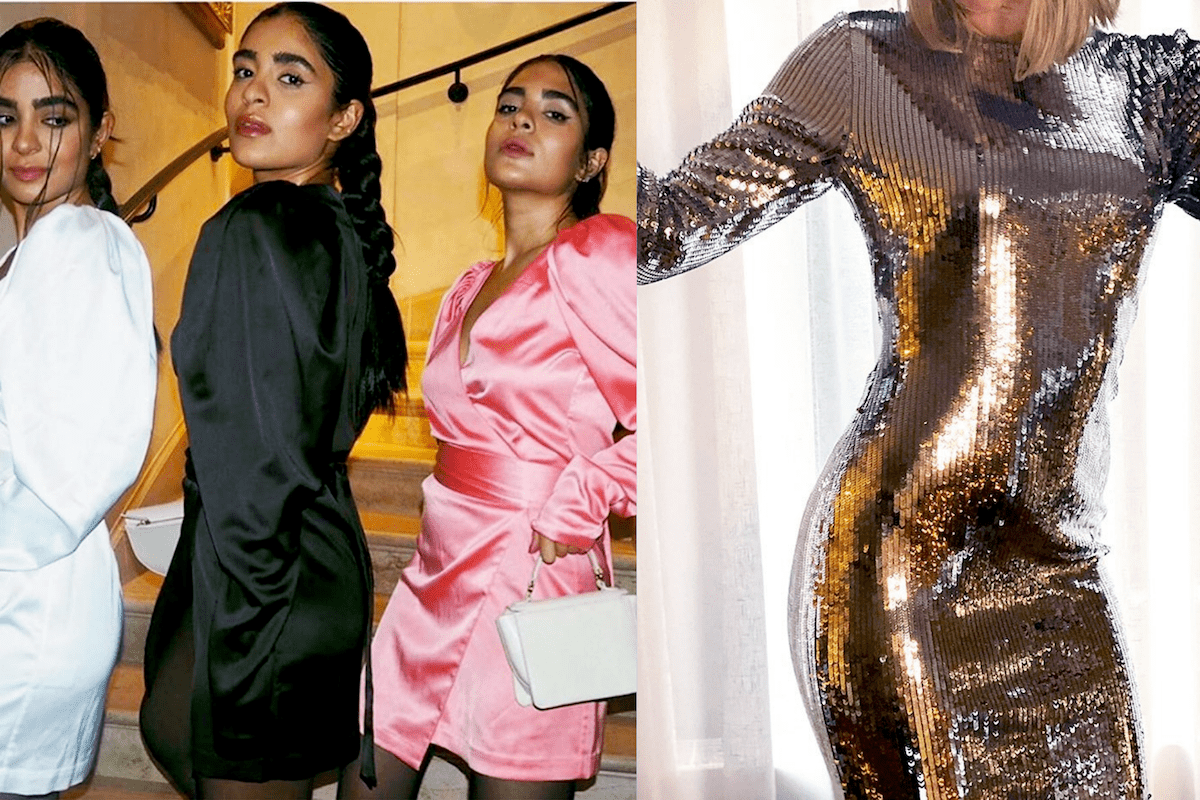 Where to rent the perfect dress?
At Renoon we are currently working to bring together all the best places where you can rent an occasion dress (preferably designer as it makes more sense from what we were saying above).
You can check out for example My Dressoir a Dutch rental platform that you can easily keep an eye on Renoon's app for beautiful designer items for your special occasion. We selected the platform for you because it offers free shipping and responsible packaging (dresses are shipped in high quality reusable garment bags, which are cleaned and reused continuously).
Their designer pieces are all available for a fraction of the original price and they are perfect for one-time use. Good news for your wallet and for the planet!
Renting is very exciting as it gives you access to an endless online wardrobe filled with premium outfits. The vision Maxine Hassing's – MyDressoir's founder – is "to create a sustainable, female-empowered organization, where women not only share outfits with each other, but inspire each other".
Whatever the event, from dates to weddings, you won't ever have to sacrifice your style, wallet or values ever again. Stay tuned: Renoon's app will soon add other stunning renting platforms so you can start discover the best ones in one place – submit your suggestions here if you have any.
If you want to know more about how renting works and why it can sometimes be better than buying for sustainability reasons, read also: This is why you should start renting now
In the cover image: Maxine, MyDressoir's founder and Michelle Amo wearing Staud rented dress.
What to read next
What is Renoon?
A new way to discover and shop fashion responsibly
Renoon is a leading app for sustainability and fashion. We connect our members with the multitude of brands and platforms to simplify and enrich the experience of combining style with sustainability values.
A destination and community launched in 2021, guiding thousands of members in their sustainability journey. Renoon is not yet another shop; it's an entire universe of values, untold stories about sustainability and a cohesive place where intentions become reality.