Eco packagingOrganicRecycledSlow fashion
Where to buy Pangaia's material-innovation-focused outfit?
By Elena Picci
Due to the COVID-19 pandemic, more people are going for a look that is not only effortless and cool, but also very comfortable. It is something that has stuck with most of us after being locked at home for a very long time!
This has led to many brands attempt to recreate that easy, going-out-to-run-some-errands look that so people idolize. But only one brand stands out from the crowd: Pangaia. Here is where you can shop it!
The streetwear style has been taking over the fashion industry for the past couple of years. Its stylish yet comfortable look is what caused it to make a comeback from the 90s, when it was originated. And now, due to the COVID-19 pandemic, more people are going for that effortlessly cool look that guarantees comfort.
Not that we like talking about must-haves. That's not really in our philosophy.
However, this has led to many brands attempt to recreate that easy, going-out-to-run-some-errands look that so people idolize. But one brand stood out from the crowd: Pangaia.
A large number of celebrities and influencers have been spotted wearing two-piece sets from this brand.
What's the craze behind it?
If Pangaia is your jam for style and comfort, is it also sustainable?
Sustainable for a brand is a big word. We answer here what's the hype around Pangaia and if it's a good brand. But, for starters, the cotton used to make their products are grown without the use of any pesticides. Yes, it follows Global Organic Standard (GOTS), which is better than traditional cotton since it uses way less water in its production. It uses recycled cotton as well!
Pangaia also has become known for using natural dyes which reduce the number of harsh chemicals released into the environment. For some of its collections, it sourced dyes from food waste, plants, fruits, and vegetables –  which helps preserve the environment for future generations.
As some of you point out in the reviews around Pangaia's sustainability, the company could disclose more about ethical practices for its workers and how it makes its products.
What else makes Pangaia a good brand?
Pangaia uses a peppermint-oil treatment on some clothes to create an antibacterial effect. It allows the item to remain fresher over time and reduces your water and energy consumption as you'll need to wash it less.
Lastly, Pangaia's packaging is usually bio-based, which means it disappears in a compost facility, but you are encouraged to double-check this before ordering. This kind can actually be put in a home compost or industrial compost system along with food waste.
Now that you know a bit more about Pangaia, it is easier to understand the craze behind it, and why it is so hard to get your hands on a set…
And although the brand does re-stock every few weeks, most of the time everything gets sold out in just a few minutes
UPDATE 2022: it doesn't seem that availability is a problem now, since the company has evolved. One other important question for Pangaia would be related to overproduction (if it happens) and management of its unsold stock.
We have gathered a couple of sites where you can find and shop a set from Pangaia, that will not only make you feel comfortable, but that will also last you for a very, very long time.
On our app you will soon be able to find the largest options of where you can find Pangaia. For now you can explore many second-hand/vintage stores that not only carry Pangaia products, but also similar brands.
Also in the case that you are looking for a different brand, we have your back. And on top of that, you will not have to waste your time visiting different websites, we already got your back on multiple brands and different websites where to shop them!
Certainly one of the leading apps in terms of second-hand clothing. So many people sell their old (and new) pieces there, so your chances of finding a Pangaia set there, are quite high. And on top of that, you get to buy it second-hand which is not only cheaper, but also better for the environment!
Available: Worldwide.
Just because it is not a fashion company, it does not mean that you shouldn't give it a go. Ebay is highly-known for its massive inventory with an extensive number of categories, from clothes to limited edition paintings. So trust us when we tell you that your chances of finding a Pangaia set there, are quite high!
Available: Worldwide.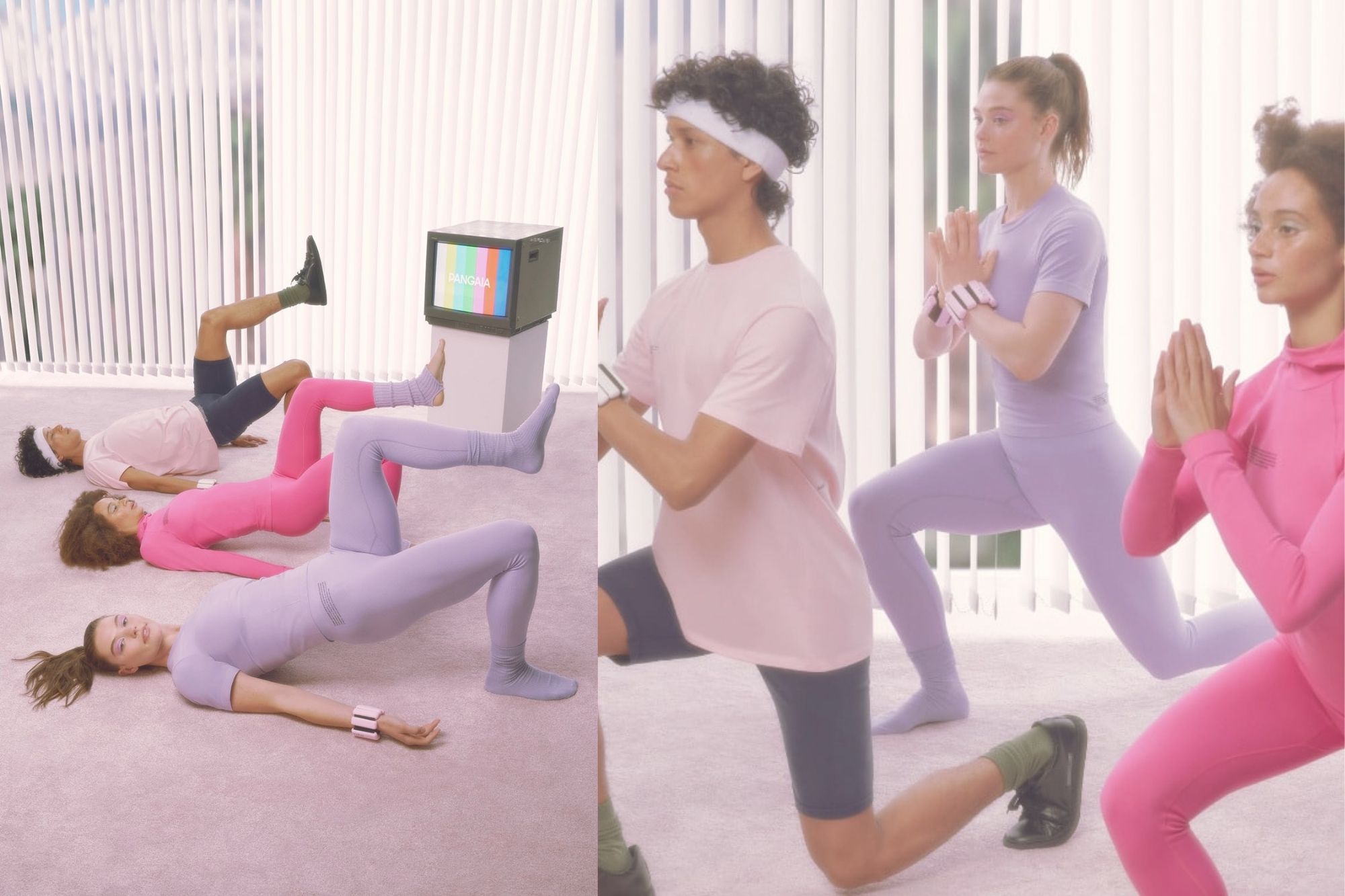 Never heard about it before? Heroine is an online marketplace for womenswear where not only will you be able to find Pangaia, but also other cool designer vintage items.
Available in: USA.
And last but not least, we have Poshmark. With more than 100 million of clothes for sale, this online store carries a wide variety of second-hand pieces that will definitely come in handy when looking for a popular brand like Pangaia.
Available in: USA.
It is great to see brands like Pangaia, which have sustainability as a priority, thrive in an industry that doesn't make the best ethical decisions most of the time. Here's to seeing more brands with similar values make it big in fashion.
And we wish you good luck finding your Pangaia set, you will definitely cherish it for a very long time!
What to read next
What is Renoon?
A new way to discover and shop fashion responsibly
Renoon is a leading app for sustainability and fashion. We connect our members with the multitude of brands and platforms to simplify and enrich the experience of combining style with sustainability values.
A destination and community launched in 2021, guiding thousands of members in their sustainability journey. Renoon is not yet another shop; it's an entire universe of values, untold stories about sustainability and a cohesive place where intentions become reality.