Closing the loopSharing economySmall business
What sustainable fashion means to me: as co-founder of a swapping app
By Renoon
Meet Jana Van Den Bergen: innovation expert at Fashion for Good "by day" and cofounder of a clothes sharing app "by night". She shares her views about the industry and her journey as a startup founder.
Jana Van Den Bergen is an entrepreneur based in Amsterdam. She founded an app with the goal of making you swap clothes more easily. Her motto? "Buy less but better". Sustainability to her also means sharing your clothes (together with the joy they bring to you) with others.
Not one, but two jobs to contribute to sustainability in fashion
After having studied in Rotterdam, Jana moved to Amsterdam to start her career at PVH within the sustainability team, with a special focus on Tommy Hilfiger. However, she soon realized that innovation and sustainable fashion can go hand in hand — so, as Tommy Hilfiger was already a partner of Fashion for Good, she joined the team as an intern to later become a full time employee.
"While busy with the different paths I was taking in my professional life, I also decided to found Comn" — a situation which we perfectly understand since Renoon too was born in a much similar way.
I see sustainability as a professional and as a consumer
We had to ask: Jana what does sustainability mean to you? "It has always been about ensuring that future generation can live and experience the Earth as we are right now. It's a lot about caring and about making small changes in our daily lives, as everyone can indeed make a difference."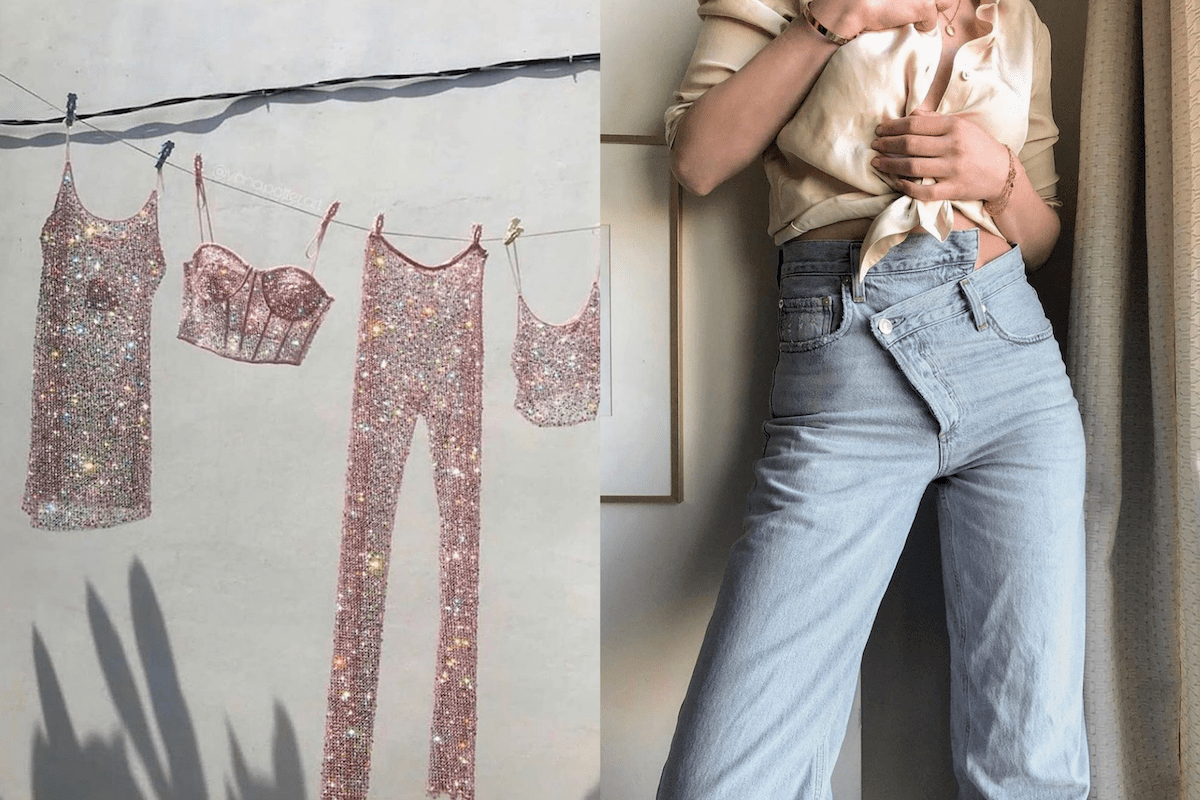 "Especially as consumers — we really should hold larger fashion companies accountable for the damage they do, as not only they often harm the environment and are not ethical as we might want them to be, but they are also responsible for spreading a specific conception of fashion that is not circular at all. However, as consumer we do have great power to change the system and to restore that emotional connection with clothes (or items, in general) that nowadays we tend to take for granted."
I think supporting each other is key!
"To me, circular fashion really does embody this idea, that's why I decided to found Comn."
So, how was Comn born? "Well, the idea came to me because I wanted to challenge myself with different styles. Besides, my friends and I started to share our clothes so much we literally lost count of what, where, whose items were. So I thought: there's basically an app for everything, why isn't there something to share your wardrobe with friends or simply people who want to make a sustainable choice and borrow, rather than buy?"
However, Jana had first to find someone for the more practical part of it. "Not being a coder myself, I talked with a friend and co-worker from Fashion for Good, Rory, who got so excited about the project that he came up with a plan for the developing of the website and app within a couple of days."
Since then, not only their social media following grew, but also their team (now of six people, helping with communications, UX design and the more business-related part of it) — not anymore a one-person idea but truly a company getting started.
This is what I see for the future
"Balancing a full-time job in Fashion for Good, while dedicating myself to such a project is definitely challenging…but also so rewarding. I get to see and know more about the fashion world both from a business and a consumer perspective."
"Professionally wise, I take it day by day and I don't have a specific plan right now about my future. However, with Comn we are working hard to make it the backbone within the sharing system, not only fashion but also books and whatever else comes to your head. Right now, the items that are the easiest to share are no doubts jackets, blazers and dresses, because it is easier with the sizes — or at least, this is my experience." Check out their their Instagram for some inspiration and their app, which you can download for free.
I see borrowing as a chance to explore
"Even though I am aware that some people are still reluctant in sharing their clothes, I want to stress the positive benefits coming from it: you can try so many styles out with very little investment, see how other people are wearing some items and get inspired without necessarily buying them."
"Experimenting is key! And it helps you in understanding your needs and tastes better, so that when you want to purchase something, maybe a vintage piece or a second-hand luxury bag, you already know it will be worth it."
What to read next
What is Renoon?
A new way to discover and shop fashion responsibly
Renoon is a leading app for sustainability and fashion. We connect our members with the multitude of brands and platforms to simplify and enrich the experience of combining style with sustainability values.
A destination and community launched in 2021, guiding thousands of members in their sustainability journey. Renoon is not yet another shop; it's an entire universe of values, untold stories about sustainability and a cohesive place where intentions become reality.