Ethical laborSlow fashionSmall businessSupport climate transitionThrifting
What sustainable fashion means to me: as a digital designer
By Renoon
Meet Nadine: ethical style blogger, digital designer and founder of Re-Archive, Dutch Kiwi based in London. She gets real in her unintentional start in sustainability when she was a kid, her fast fashion times and then her sustainability journey. This is what responsible fashion means to her.
How can we combine fashion and sustainability? Nadine Banks shares her thoughts and experience on the topic.
Growing up with pre-owned until fast fashion came around
Nadine unofficially started her journey into sustainable fashion at an early age — in fact, when she was just a kid, she developed a great passion for shopping second-hand clothes with her mother, as in New Zealand, where she is originally from. "It basically was the only affordable option for my family."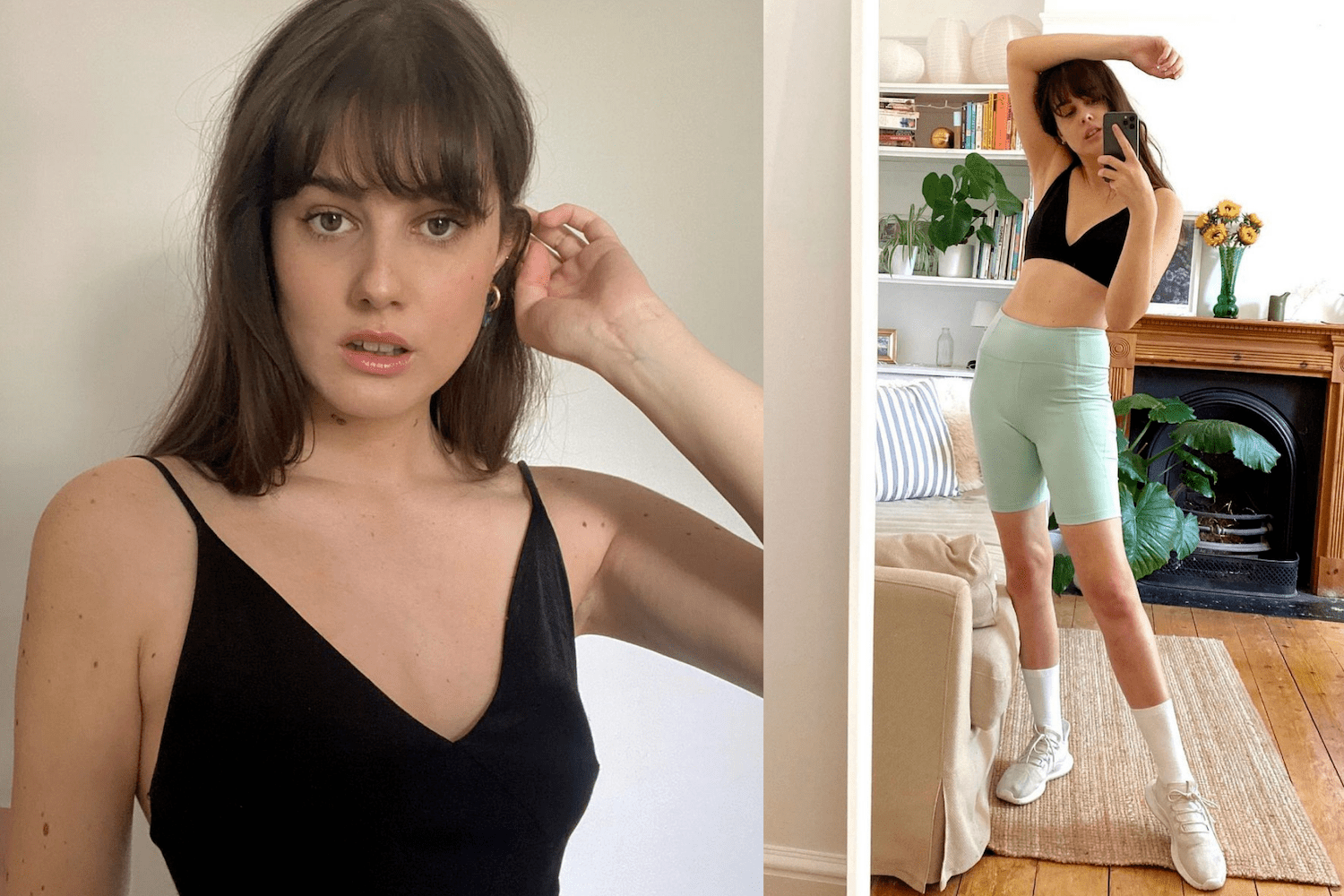 When she was younger fast fashion brands were not really present in the country, so she hadn't been exposed to Zara, H&M or Mango for quite a long time: it was only when she moved to London – where she is now based – that she found them. "At the beginning – I admit – I felt completely overwhelmed by such huge and affordable selection of clothes and totally started shopping consistently, even on a weekly basis."
Starting out on the sustainability journey
"When I watched The True Cost, documentary by Andrew Morgan, I opened my eyes about what was actually happening in the fashion industry."
The documentary, thoroughly discusses the unfair conditions of garment workers in developing countries as well as the impact of fast fashion on the environment.
"It totally impacted me greatly and really sparked change in my habits. I felt that, being then much more informed, I couldn't turn a blind eye on the injustices inherent in such big corporations. So I basically quit fast fashion for good."
"At the same time, I decided to put the knowledge I had been growing about ethically-made fashion out there for everyone, and started using my blog Archive, to educate people about shopping sustainably."
The project, which has now been rebranded into Re-Archive, will soon officially launch its website, which will be providing support and information for those who, like Nadine, are trying to change the industry for the better.
What is sustainable fashion to you?
"To me sustainability is an umbrella term which includes many different aspects. Even though it is a vast concept, it must focus on two, interdependent values: the safeguard of the environment and social justice. They are strongly connected, and in my opinion and smaller sustainable fashion brands really do embody these ideals."
According to Nadine, when compared to big companies, smaller brands tend to show consistent love for their products and, due to the nature of their small-sized businesses, they manage to properly overlook the conditions of their workers.
"To anyone who wants to get closer to sustainable fashion, my advice is to start by cutting out fast fashion and instead start considering buying second-hand, vintage or from smaller brands that make sustainability their philosophy."
Her values are then: vintage, small businesses.
"To me following religiously the credos fueled by medias ("Low-cut jeans are out of fashion! You MUST buy this instead!"), along with keeping up with never-ending, fast-paced trends, has become unsustainable."
"We should find the courage to explore freely our personal style without being dictated what to buy or not, and invest in garments that fully represent us — and that last as long as possible."
Circular fashion is to Nadine the real future of the industry: repurposing clothing, passing it from generation to generation and finding new and better ways to recycle materials are the small actions that can really revolutionize the "throw-away" culture built by fast-fashion.
You can continue to follow her path on @nadinebanks and @re_archive
What to read next
What is Renoon?
A new way to discover and shop fashion responsibly
Renoon is a leading app for sustainability and fashion. We connect our members with the multitude of brands and platforms to simplify and enrich the experience of combining style with sustainability values.
A destination and community launched in 2021, guiding thousands of members in their sustainability journey. Renoon is not yet another shop; it's an entire universe of values, untold stories about sustainability and a cohesive place where intentions become reality.