Closing the loopMaterials of the futureRecycled
Sustainability in the current sneaker culture?
By Renoon
Meet Maartje van den Hurk: consumer and lifestyle researcher, freelance creative and passionate sneakerhead. We met with her to talk about sneaker culture and especially on how the industry has some intrinsic contradictions to becoming more sustainable.
Based in Rotterdam, where she works for ThisMemento, Maartje (@maartjefootprint) is mainly interested in consumers' insight and brand strategy, which allows her to connect with young people and dive deep into their lifestyle. Besides, as a proud "sneaker connoisseur", she also co-hosts a podcast about everything related to sneaker culture called "Queens & Sneakers" at Sneakerjagers.
They discuss different themes related to sneakers every two weeks with two female sneakerheads guests.
Sneaker culture & sustainability
"It's totally true, sneaker culture is not sustainable at all. There are many drops, and colors, and seasons which is definitely problematic. The issue, as in fashion in general, is the whole hype built around a product: we always feel the need to buy the latest drop. The community loves to collect different models but the issue is often the same: overconsumption. Are we even going to have the time and chances to wear 80+ pairs? And it's not much about the single product only; it's rather rooted in the industry. The constant need to produce fast and with often material which are not sustainable at all. Consider the sole: it's pure plastic.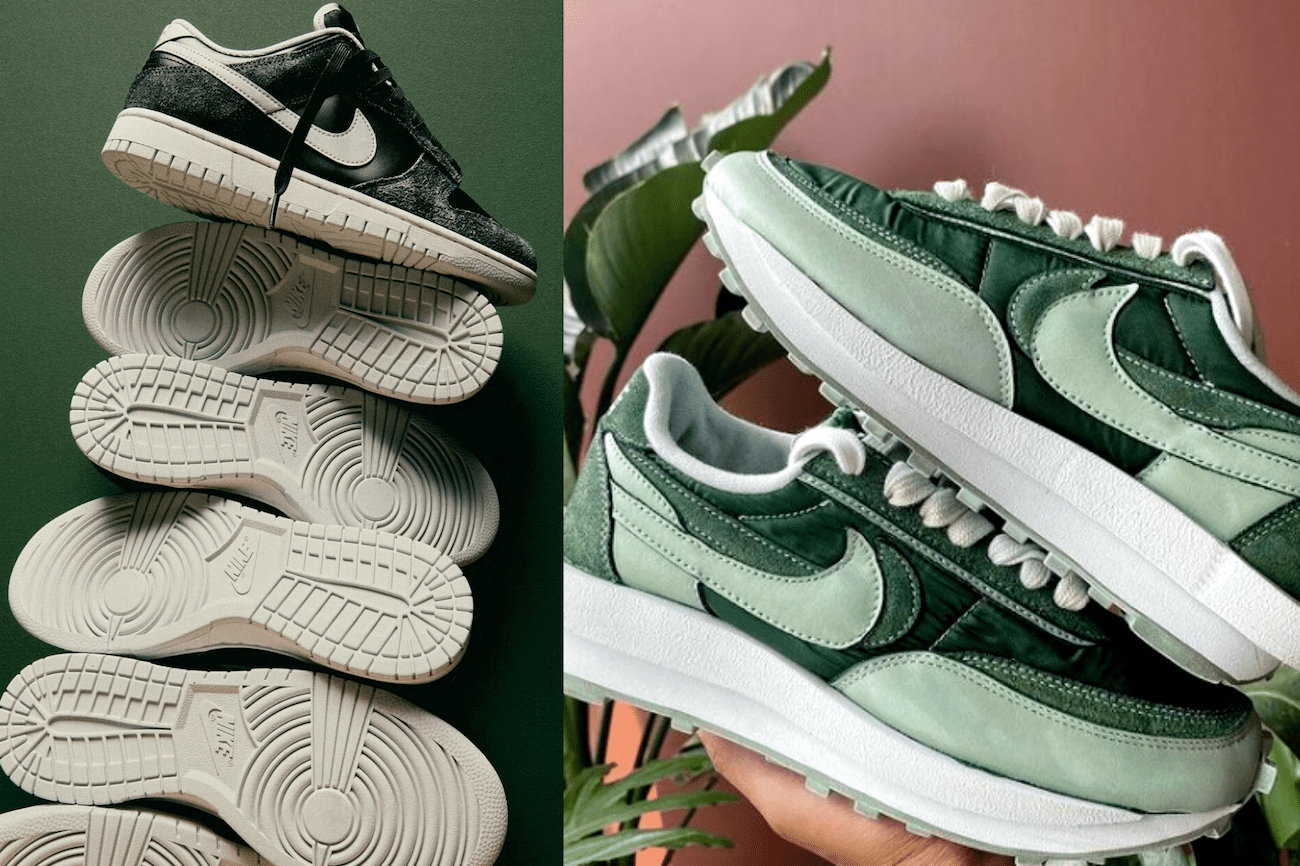 However, there are definitely new exciting changes that are redefining the production. Some companies are targeting the issue, for instance, by allowing customers to send their old pair back to them, which will then be recycled in the most optimal way. Others, on the other hand, are inventing new materials, such as apple skin alternative to leather."
How can we follow trends while being sustainable?
"Sustainability and sneakers is a complex topic: sometimes just "vegan" sneakers are just a marketing strategy: they are made of plastic as much as non-vegan ones. I feel if one truly wants to be sustainable we must consider much more than that: what is the packaging made of? How are the shoes produced? Where are they shipped from? Is there a program to recycle them in a sustainable way with a takeback?
Besides, there's still a big gap between the production and the demand. There are indeed some more sustainable options, but they never fully match with the style inherent in sneaker culture, which is rooted in hip-hop and basketball. I feel like sneakerheads would love to be more sustainable, but so often the sort of "futuristic" designs associated with it are very much different from that. I feel that if big companies would produce more "classic" models in a sustainable way, their usual consumers would definitely made that step and buy the more sustainable option."
Here some other suggestions for the sneakerheads out there: follow your favorite sneaker brands on Renoon or request them to know when they will make a truly responsible collection.
Before then, every time you want to buy a new pair of sneakers: check for second-hand options, and if you can't avoid buying something new, try the one-in-one-out rule: for every pair you buy, sell an old one that you don't use anymore and participate to a more circular economy.
What to read next
What is Renoon?
A new way to discover and shop fashion responsibly
Renoon is a leading app for sustainability and fashion. We connect our members with the multitude of brands and platforms to simplify and enrich the experience of combining style with sustainability values.
A destination and community launched in 2021, guiding thousands of members in their sustainability journey. Renoon is not yet another shop; it's an entire universe of values, untold stories about sustainability and a cohesive place where intentions become reality.