Closing the loopSlow fashionSmall business
Ruth Sutherland and Zoe Patience on sustainability, fashion and launching PARO STORE
By Renoon
Ruth Sutherland and Zoe Patience, founders of PARO STORE talked to us about about creating their own platform, their view on sustainable fashion, their plans for the future and more.
Based in Amsterdam, Zoe and Ruth founded PARO STORE in 2019 with the goal of helping people discover emerging designers who are driving the fashion industry towards a sustainable future.
Even though they come from two opposite sides of the world – Zoe is Australian and Ruth is English – when they met 5 years ago in Amsterdam, they discovered that they had a lot in common… 
What brought us together was a shared frustration with a polluting fashion industry and outdated retail landscape
"We realized while discussing how we could change it that we had a pretty complimentary skill set to make a difference – Zoe has a fashion merchandising background, and I'm a digital marketer," explained Ruth.
"We decided to take the plunge and do something about it by creating a platform that promotes independent sustainable brands.
That's how PARO was born."
PARO's core vision is centered on what's best for people and our planet
"We felt (and still do) that there was a real gap for a concept store experience that was underpinned by sustainability. We work very hard to curate and promote a unique and high-quality mix of independent brands on PARO that you won't find elsewhere," explained Ruth.
"We also want to help people expand their knowledge when it comes to sustainability," added Zoe. "It's a minefield and that puts people off getting involved. We want to help take people on a journey to understand more about the clothes they are buying, and how designers are producing their collections. We have created 9 design codes which help people navigate this throughout our website site, and we dive into the brands processes in more detail on the blog."
There is no such thing as completely sustainable – what you value the most is a personal choice
"Our brands are concerned with our planet's future, and work to confront our shared global issues but each brand tackles different issues in different ways," described Zoe.
"On PARO, we've broken down their techniques into nine design codes that explain how people, processes and materials are considered in their process. We assess each brand and product through these design codes, and use symbols to show why they get a thumbs up from PARO, so the shopper can choose what to buy based on what's most important to them."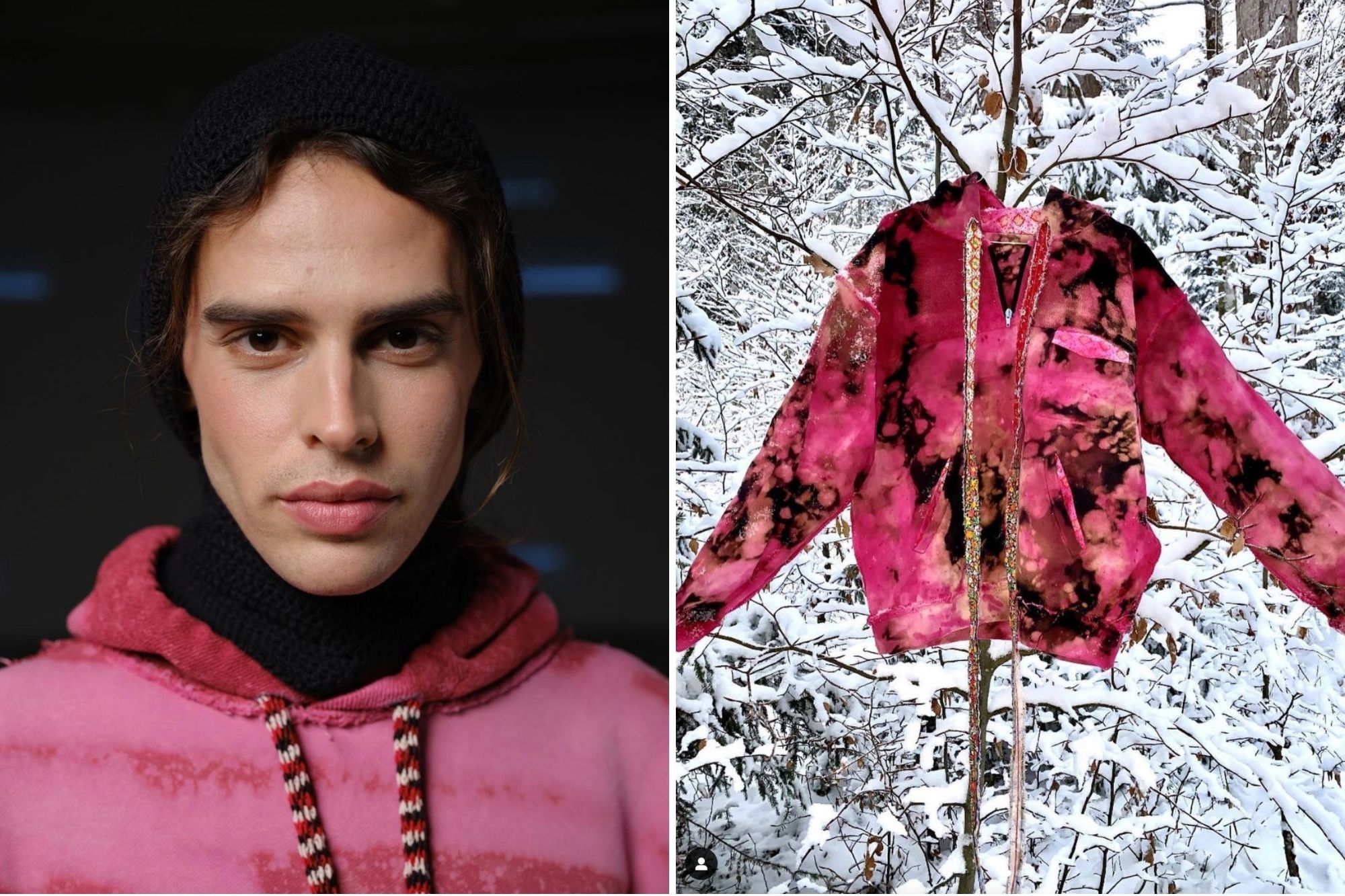 Trends are half of the problem: buying something because we're told it's in now and not tomorrow
"Ultimately the whole idea of trends can go out of fashion as far as I'm concerned," added Zoe.
"And that doesn't mean we all have to start wearing a capsule wardrobe of white tees and black pants; self expression and owning your own style means wearing whatever the hell you like, and not relying on Vogue to tell you it's OK."
Every single designer on PARO has something unique that inspires others
"So, if I could have dinner with any designer in the world, I'd pick any of the designers on PARO!" responded Ruth."Their stories are so interesting we're always finding more things out that inspire us when we chat to them."
"Like Mia Larsson who makes jewelry from discarded food waste like oyster shells. Sam Osbourne who founded MAKE and has developed their own biodegradable technical material. This is the most exciting and innovative side of the fashion industry and these are the kind of designers we put on a pedestal".
We have officially found our home in Amsterdam – a personal space for sustainability
"We started exclusively online and held our first pop-up in July last year. It was such a brilliant way to connect with the local community, for people to talk to us about the designers and feel the quality of the clothes; so we kept doing them, whenever we could in between lock downs!" explained Ruth.
"We're excited to open a permanent space on the Postjesweg where people can see a selection of the key pieces of season in real life and have a chat to us. We'll continue to hold special events for people to get together, have some fun, and get to know more about our brands.  We've also got some exciting collaborations coming up this year!"
PARO STORE is one of the latest stores to join Renoon. To discover more about its values and products, you can find and follow them on the app & add it to your feed, to continue exploring more emerging, responsible designers! 
What to read next
What is Renoon?
A new way to discover and shop fashion responsibly
Renoon is a leading app for sustainability and fashion. We connect our members with the multitude of brands and platforms to simplify and enrich the experience of combining style with sustainability values.
A destination and community launched in 2021, guiding thousands of members in their sustainability journey. Renoon is not yet another shop; it's an entire universe of values, untold stories about sustainability and a cohesive place where intentions become reality.