Carbon neutralEthical laborSharing economy
Rent, Love, Return? I had this idea of a rental platform for casual clothing
By Renoon
Meet Sara Toth, founder of this clothing rental platform focusing on letting you try before you buy sustainably native brands. We chatted on how she came up with the idea and more. Rental pieces from her platform can be #foundonrenoon (Cover: Michelle Amo advocate of Renoon renting from Palanta)
Related brands
Originally from Hungary but based in the Netherlands, Sara studied Business Administration and Management at Corvinus University of Budapest. As many others that work in the sustainable fashion industry, she built her businesses not out of a diploma in sustainability, but rather out of their pure passion for the topic.
"Most of the knowledge I grew during these years came from the community, which is something I love; it shows how much sustainability and making a change is literally for everyone".
So you come up with the idea of a rental platform. How?
"A couple of years ago I had to move to the UK for a while. Since I had a very small room and I was going to stay for seven months only, I didn't want to bring a lot. However, the weather was very different from what I was used to and I didn't know exactly what was I supposed to bring with me. Therefore, I had to force myself into being more creative and finding different ways to use what I already had in my closet but I also started wondering…"
"What if I could rent just a couple of pieces to spice up my everyday outfits without necessarily buying them?"
"And there you go, I came up with the founding idea of the platform that I called Palanta."
Everyday wear you rent for 2-4 weeks
"To me, it is not just about renting ethically made clothes for great occasions but even just for everyday situations. Our goal is to create a community of like-minded people who do their best to make the change."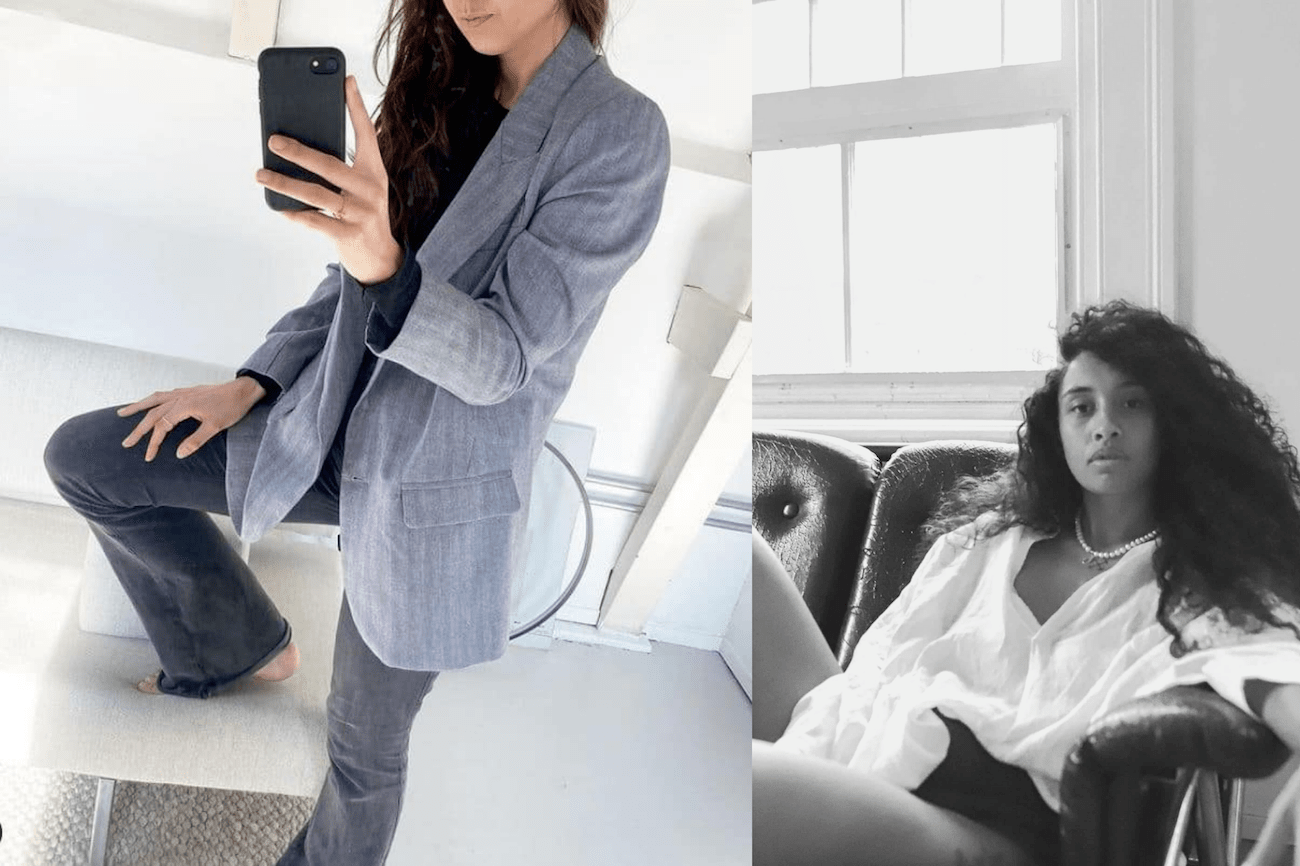 Renting to save money, the planet…what does it mean to you?
"We really want to change the mindset of us people consuming fashion. Renting is fun! You can experiment with different styles without really committing to any of them if you don't want to. Some borrowers actually told us that thanks to renting they saved so much money!"
"They realized that some fits were really not for them even though they thought so. Besides, we rent clothes also for mothers-to-be and kids. We all know how fast their bodies can change!  So I wanted to provide them with a more affordable option that didn't necessarily include buying new clothes every month."
"But apart from saving money, you also save space in your wardrobe and resources from the planet. We all know how huge the impact of producing clothes might be. However, if you like what you rented already, there's also an option to prolong your renting period or even buy the piece with a discount! And the brands we work with also receive a piece of this economic value on every rental and every purchase."
How do you select your brands? What's important to you?
"I realized there were so many sustainable brands already, so I wanted to give them visibility and help them grow their community too. Thus, we select brands that comply with specific requirements: they have to produce high-quality items, pay ethical wages and be as sustainable and transparent as possible. For instance, a lot of brands we are collaborating with use deadstock materials or upcycle old pieces, which I personally love."
"Besides, since we select our brands so carefully, we then put a lot of effort into being as transparent as possible with our community. We want to empower consumers and, for instance, let them know who made their clothes. So we organize live interviews with founders and show pictures of their factories because we want them to know as much as possible about such brands and spread knowledge about their great solutions"
What are the challenges you have encountered so far?
"We are aiming at being as sustainable as possible, and we are aware we aren't 100%. For instance, returning items has an environmental impact, but we are trying to make the whole process better."
"For instance, we work with compostable packages only, which can be reused to send the items back. Besides, we are collaborating with a carbon-neutral shipping company and we are currently working on strategies to make our logistics even more sustainable than they are at the moment".
What is your main suggestion for those who never rented clothes before?
"Be open. Renting can be a great low-risk opportunity to experiment. It doesn't have to happen for a big occasion, you can start today and reduce drastically your impact".
You can find Palanta items on Renoon as an option to try out some responsible brands without having to immediately purchase the piece.
What to read next
What is Renoon?
A new way to discover and shop fashion responsibly
Renoon is a leading app for sustainability and fashion. We connect our members with the multitude of brands and platforms to simplify and enrich the experience of combining style with sustainability values.
A destination and community launched in 2021, guiding thousands of members in their sustainability journey. Renoon is not yet another shop; it's an entire universe of values, untold stories about sustainability and a cohesive place where intentions become reality.