Support climate transition
New on Renoon: LVRSustainable by LuisaViaRoma
By Renoon
Renoon is proud to announce a partnership with one of our most loved and like‑minded platforms: LVRSustainable. 
Renoon is proud to announce a partnership with one of our most loved and like‑minded platforms: LVRSustainable. 
LVRSustainable is LuisaViaRoma's curated selection of the sustainable brands, collections and special collaborations with renowned nonprofits that benefit social causes. 
#LVRSUSTAINABLE aims to build a global sustainable community and to promote creativity by supporting conscious fashion: organic, vegan, ethical trade, eco-friendly, women's empowerment, special projects, upcycling & recycling, and luxury & craftsmanship products. 
'It's in our interest to make a change and find initiatives that foster social responsibility and sensitisation about the environmental difficulties we are facing,' says Maria Fernanda Hernandez. With a background in human rights, she is head of global projects and sustainability at LuisaViaRoma.
To guide you through LVRSustainable selection, this is what you can't miss: 
New on Renoon: pieces from LVRSustainable that are exciting us the most
This is the selection of organic cotton, hemp and recycled nylon items, perfect for summer:
Finally, a bag collection with biodegradable, recycled and regenerated materials, where even the tags are made from recycled paper, as well as all the packaging used for shipments.
Shop Themoirè directly at LVRSustainable
New on Renoon: what to read from LVRSustainable Diary
Learn more about some of the brands and exclusive collections from these two diary entries on LVRSustainable section:
LVR Sustainable: Zohra Rahman: Read on LVRSustainable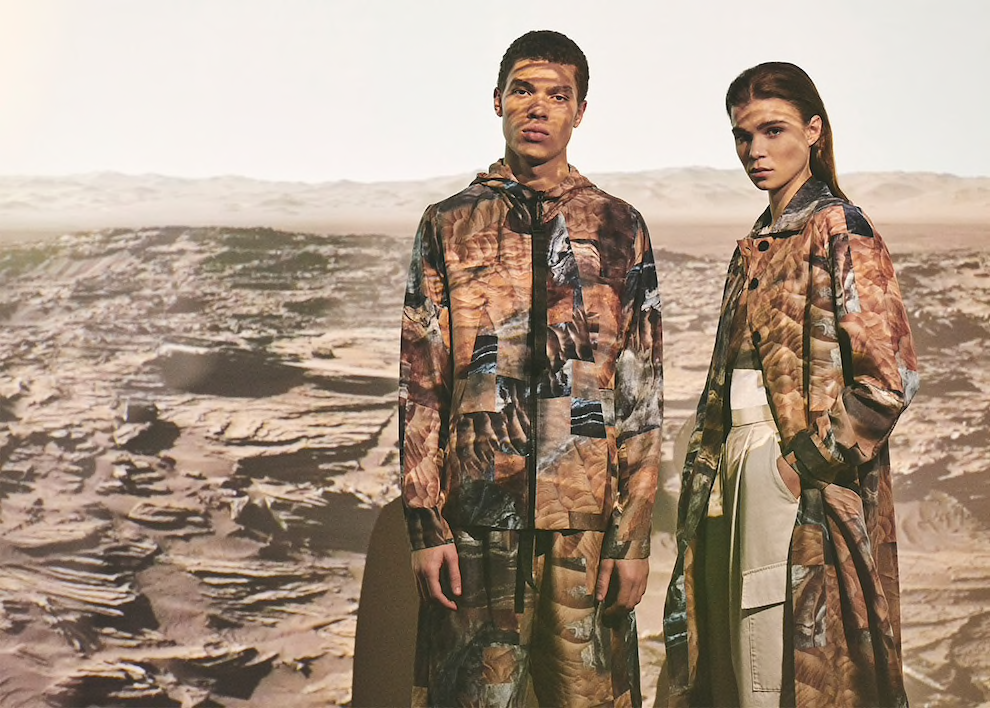 LVRSUSTAINABLE celebrates Earth Day 2020: Read on LVRSustainable
Renoon combines new sustainable collections from multiple websites in one place: Shop All.
What to read next
What is Renoon?
A new way to discover and shop fashion responsibly
Renoon is a leading app for sustainability and fashion. We connect our members with the multitude of brands and platforms to simplify and enrich the experience of combining style with sustainability values.
A destination and community launched in 2021, guiding thousands of members in their sustainability journey. Renoon is not yet another shop; it's an entire universe of values, untold stories about sustainability and a cohesive place where intentions become reality.