Ethical laborSupport communities
More brands are becoming B-Corp certified: let's dig deeper
By Jennifer Dobrowolski
Interest in the certification has spiked in the wake of the COVID-19 pandemic as brands are accused of not #PayingUp suppliers. By 2020, you may have thought that sweatshop labor in fashion would be a thing of the past. But that is not the case. How do we at Renoon ensure some brands have the ethical labor practices they claim?
Related brands
Sustainability is not an easy word to define. With so much room for interpretation, it can be difficult to avoid unsubstantiated claims with buzz words like "eco-friendly", also known as greenwashing. Wouldn't it be great if there was an easy way to tell if a company treated its workers and the environment well? 
Enter, Renoon. But are some tricks you can easily know from Renoon to actually understand if a brand has sustainability credentials? Certifications are the best way, such as the B Corp.
What is B Corp?
Certified B Corporations or "B Corps" are to fashion what Fair Trade stickers are to bananas at the grocery store, just to give a very high level idea. 
They are companies that balance purpose and profit. They are legally required to consider the impact of their decisions on their workers, customers, suppliers, community, and the environment.
They are rooted in the philosophy that the burden of social and environmental responsibility should not rest solely on the shoulders of the governmental and non-profit sectors. Rather, they committed to using business as a force for good.
What do they check?
In order to become a B Corp, companies must complete the  B Impact Assessment, as well as a Disclosure Questionaire and a background check.  
To become a Certified B Corporation, a company must earn at least 80 points out of 200 on the Impact Assessment. The Assessment is a specific and challenging questionnaire, broken down into four major categories: Workers, Governance, Environment, and Community. 
Some sample questions include:
What is the minimum number of vacation days / sick days / personal days/holidays offered annually to full-time tenured workers (tenured defined as with the company for greater of 2 years or the life of the company)?
Based on the results of your employee satisfaction assessment (conducted within the past 2 fiscal years), what percent of your employees are 'Satisfied' or 'Engaged'?
Does your company monitor and record its universal waste production?
What % of energy used is from renewable on-site energy production for corporate facilities?
Why does B Corp Matter?
By 2020, you may have thought that sweatshop labor in fashion would be a thing of the past. But sadly, the same human rights abuses that led to the Rana Plaza collapse in 2013 continue to plague the modern fast fashion industry. 
A Sunday Times investigation back in July found the online fashion giant Boohoo under scrutiny over allegations that their UK factory was paying garment workers £3.50 an hour. This same factory also allegedly forced workers to come into work during the lockdown, despite being sick with Covid-19. 
The group, which owns Boohoo, PrettyLittleThing, Nasty Gal, Karen Millen and Oasis & Warehouse, immediately launched an investigation; but not before Boohoo was dropped from online retailers Next, Asos and Zalando.
When you buy from a certified B Corporation, you can be sure that the company has taken responsibility for their workers, customers, suppliers, community, and the environment.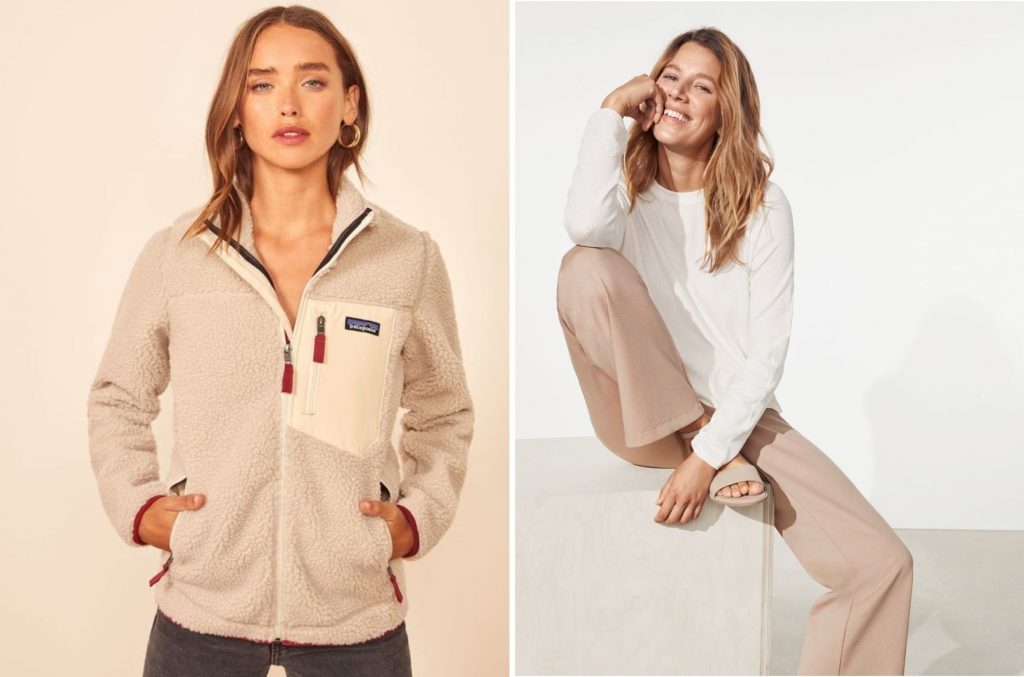 How do B Corps ensure ethical practices?
In order to maintain B Corporation certification, a company must update its assessment every three years, provide additional documentation to verify their answers, and achieve at least 80 out of 200 available points.
Each year, 10 percent of recertifying Certified B Corporations are selected for an in-depth Site Review.
For total transparency, scores of any B Corp can be viewed publicly on the B Corp directory.
How Many B Corps Are There?
There are currently over 2,500 Certified B Corporations in more than 50 countries.
According to Anthea Kelsick, co-CEO of B Lab U.S. and Canada, The B Corp movement has accelerated over the last couple of months. 
Interest in the certification has spiked in the wake of the COVID-19 pandemic and the global reckoning with systemic racism spurred by George Floyd's killing by police, she said. 
How strict are the standards?
In addition to the rigorous questionnaire and background check, B Corps are also subject to the following set of legal requirements:
Gives legal protection to directors and officers to consider the interests of all stakeholders, not just shareholders, when making decisions;
Creates additional rights for shareholders to hold directors and officers accountable to consider these interests; and
Limits these expanded rights to shareholders exclusively.
So, where can I buy from B Corps?
Lucky for you, Renoon has already indexed some great B Corps! Some of our favorite B Corps on Renoon include:
Get updates on when we have checked and indexed more B-Corp brands
While B Corp is an excellent and reliable certification, it is not the only one out there. Corporations who want to use the B Corp logo pay an annual certification fee which may not always be affordable for small businesses. Other standards such as GOTS (Global Organic Textile Standard) and Fair Trade are also great ways to avoid greenwashing and ensure the integrity of a company, for example.
What to read next
What is Renoon?
A new way to discover and shop fashion responsibly
Renoon is a leading app for sustainability and fashion. We connect our members with the multitude of brands and platforms to simplify and enrich the experience of combining style with sustainability values.
A destination and community launched in 2021, guiding thousands of members in their sustainability journey. Renoon is not yet another shop; it's an entire universe of values, untold stories about sustainability and a cohesive place where intentions become reality.