OrganicRecycledUpcycled
The 6 steps we are taking for a sustainable summer closet
By Elena Picci
Natural materials, dad's closet…wait what? Just read these 6 steps to make your summer more sustainable. We love being conscious about everything we do and the hot weather is just the perfect time we can take some more time to re-evaluate our decisions.
Related brands
Sweet, sweet, summer, we waited for you for such a long time but now that you're here we don't know what to wear for some chill cocktail nights. The ''I have nothing to wear'' couldn't be more appropriate. And the panic for a conscious consumer like you is on!
Take a deep breath. We are sharing with you these 6 steps to follow and chill for sure. With the heat of the sun in your head, it might be difficult to resist. But do not give into fast fashion. Yes, even if that dress is really pretty.  This summer is all about sustainable fashion. Did you already forget the promise you made to yourself during quarantine?
I remember what you did last summer. This time let's do it in a sustainable way!
''What did you do this summer Sandy?'' Read Renoon's post and went sustainable all the way.
#1 Go for clothes made from natural materials
Tell me more! Tell me more! Linen & Organic-Cotton are the two natural materials to keep in mind this summer. Do you want to feel fresh and light in your next dress? Go for those healthy materials and avoid any plastic derived materials that will just make you sweat. No thank you! Find here some organic cotton and Linen masterpieces.
Just imagine how discussions will look like with these kinds of clothes..
'''Ooooh, I love your dress''?
''Thanks! Did you know organic cotton uses 91% less water than traditional cotton''
Head here to know more about organic cotton in case this leads to an entire discussion
#2 Go for a bikini made with recycled nylon
Difficult to avoid plastic when we talk about Swimwear. Yes, it's confusing. Sadly a plastic-free closet might not be possible this summer as most of the swimwear are made of synthetic materials. Hopefully, for us, there is a sustainable alternative to plastic:  topless. Just kidding. Go for: Econyl! Here more details about it.
Choosing recycled plastics which some came directly from the oceans, cleaning them up, is much better!
Are you looking for a sustainable swimwear but don't know where to start? Have a look at Jennifer Dobrowolski's article on where to find Sustainable Swimwear made from ECONYL®
Or head up directly to Renoon's Econyl's sustainable swimwear!
#3 Cut those jeans
Go ahead! You know slims are out of fashion and you don't wear them anymore. Transform those skinny jeans into cycling shorts that you'll wear the entire summer.
For the most motivated you can transform your jeans into a skirt.
A basic pair of jeans requires 3482 liters of water. Save water by giving them a second life instead of throwing them away.
In case you do really need to purchase a new pair of denim shorts, have a quick look at how to find sustainable jeans before.
#4 Crop Everything
Crop tops everywhere! This summer by making a knot, using your scissor or simply by trapping your tops under your bras. Belly party is guaranteed. Just take any top that might have suffered a laundry accident and cut them all. Easy and fun! Exactly all you need this summer. This works as well with your partner's t-shirts. They might not even recognize, it belongs to them once you made it a cut.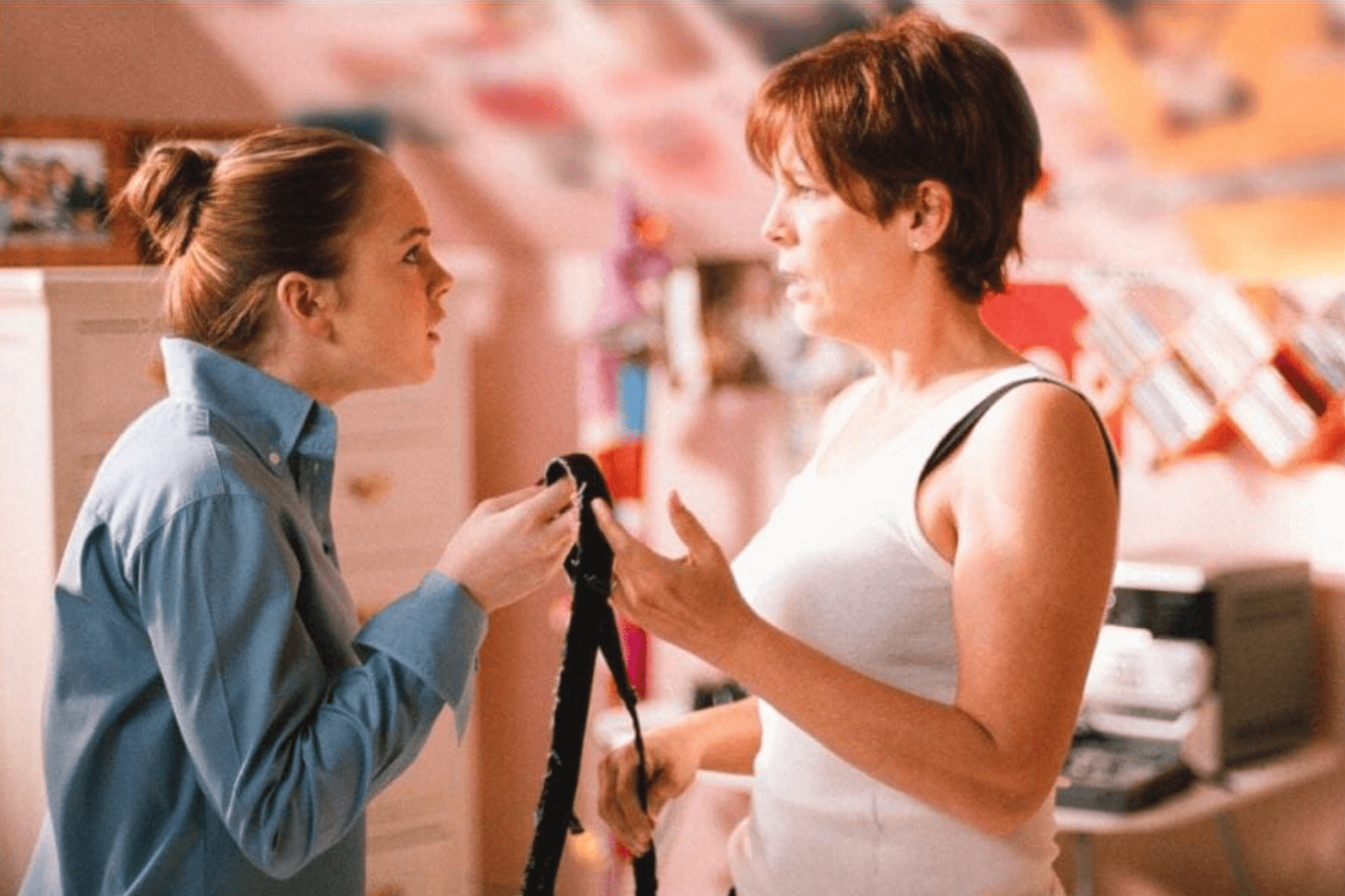 #5 Mum's closet
Slow fashion is the new sustainable trend of this year. Just build a capsule wardrobe by following these 5 steps and re-use items that you already have. When we say ''have'' we do intend any closets in your house. Summertime sadness for them. Your flatmates or family member will forgive you if you explain to them it is for sustainability sake. At the end you're are saving the world and they should see you as a superhero. The idea behind is to slow down our fashion purchases. At today 80 billion articles of clothing are purchased each year  (CNN). Here how to break up with fast fashion and embrace a more sustainable lifestyle.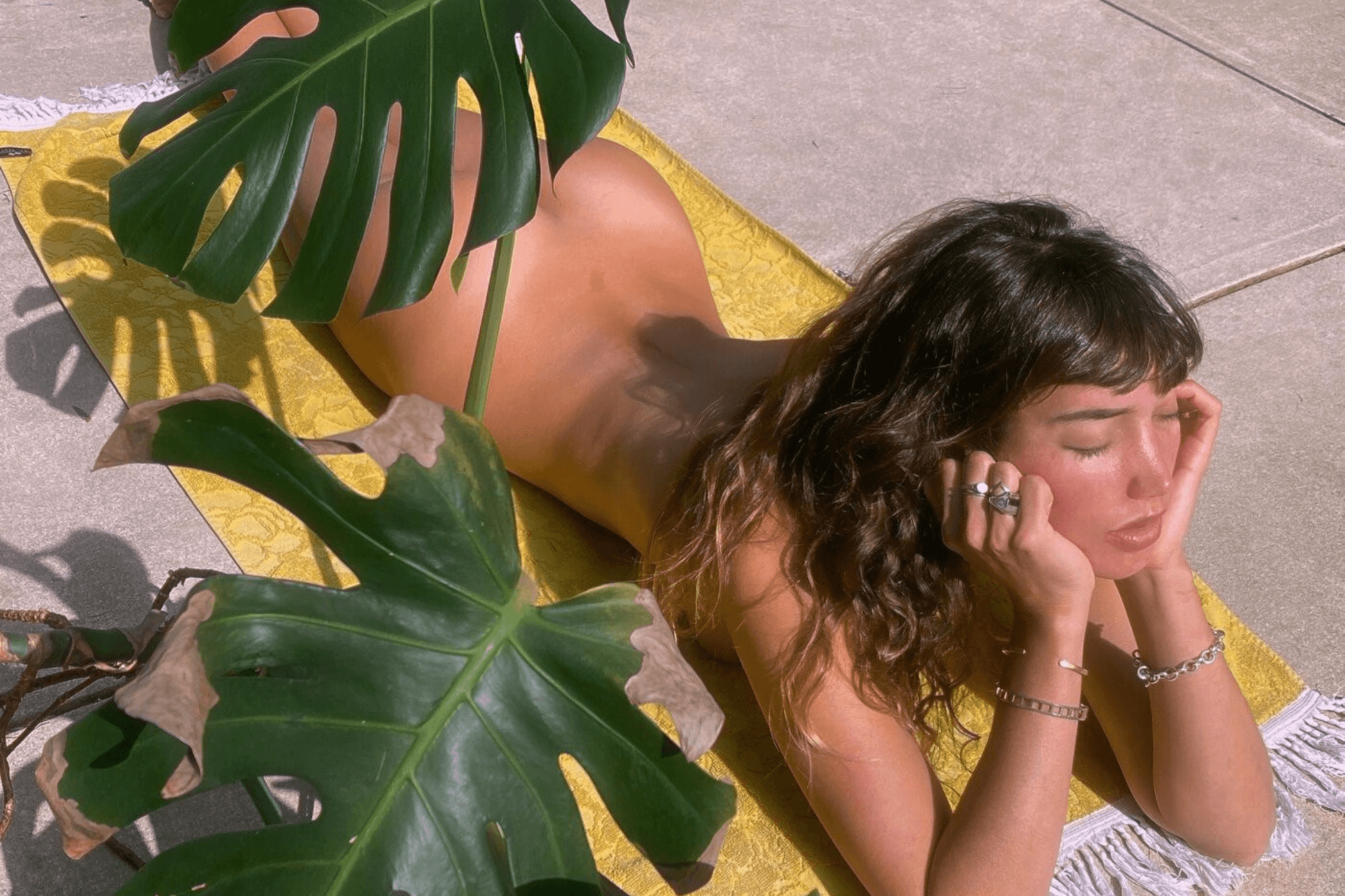 #6 Go Naked
The most sustainable fashion solution and perfect for a warm summer! Is there really the need to explain further this point?
"It's gettin' hot in here, so take off all your clothes" Nelly
Make this summer memorable by wearing only sustainable clothes
Summer is all about happiness and positivity!
Since we are sure these 6 steps have convinced you…or did they? Ok well, just have directly a look at Renoon's selection of responsible clothes
And since you are here, maybe already sunbathing without knowing what else to read, take this summer quiz everyone is loving: Which sustainable celebrity are you?
What to read next
What is Renoon?
A new way to discover and shop fashion responsibly
Renoon is a leading app for sustainability and fashion. We connect our members with the multitude of brands and platforms to simplify and enrich the experience of combining style with sustainability values.
A destination and community launched in 2021, guiding thousands of members in their sustainability journey. Renoon is not yet another shop; it's an entire universe of values, untold stories about sustainability and a cohesive place where intentions become reality.