Closing the loopMade in EuropeSmall businessTrending
Does the Devil wear Loro Piana?
By Renoon
At his last pro-war rally, Vladimir Putin wore a Loro Piana outfit for the value of 16000€, causing quite a stir among the international audience. But is it fair to blame the brand?
Related brands
After having referred to Russians living in the West, "traitors of the nation", on Friday 18th March – while boasting about Russian values and lambasting the "decadent" West – the autocrat Vladimir Putin showed up wearing a Made-in-Italy puffer jacket and turtleneck by Loro Piana, for the total value of 16,000€, which you can see in the picture below.
A beautiful outfit, one that is worth more than 30 times the average monthly Russian salary
As expected, this caused quite a stir among the international community. A petition was immediately drafted calling for the brand to denounce the Russian president and to distance itself from him. But does it really make sense to pick on Loro Piana for Putin's choice of fashion? The creator of the brand, Pier Luigi Loro Piana, distanced himself from Putin in his message by highlighting the underlying reason for his outrage:
"We are absolutely against this war and certainly it was not appropriate for the Russian president to appear in public wearing a high-end garment while the Russian people are also in economic difficulties due to sanctions. We found ourselves in front of an advertisement that was certainly not pleasant while in reality we are helping the Ukrainian people" he stated.
Indeed, Loro Piana – part of LVMH – is one of several European luxury brands that have interrupted supplies in Russia since the beginning of March and closed their boutiques indefinitely. Moreover, the company has donated €5 million for aid to the Ukrainian population.
While it's positive that fashion designers are getting involved in political and social issues, it's not fair to think that the political views of clients mirror those of the brands they buy from
Social media activism is useful and important, but it should be done with actual knowledge of the facts, and not just pointing the finger against someone that has no responsibility in this matter, as we believe it is in this case. Our voice can have an important impact in the world: we must learn to use it with caution, researching before forming an opinion and always being open-minded about what other people think. Remember: no one is perfect, we are all on a journey to do better!
So, which side are we on?
Guys, it's not about sides here. What this episodes demonstrates is that clothes mean so much more than just something to cover ourselves from the cold. "Tell me what you wear and I'll tell you who you are".
P.S. we can't comment on Loro Piana's ethical practices either since they are not a brand verified by Renoon.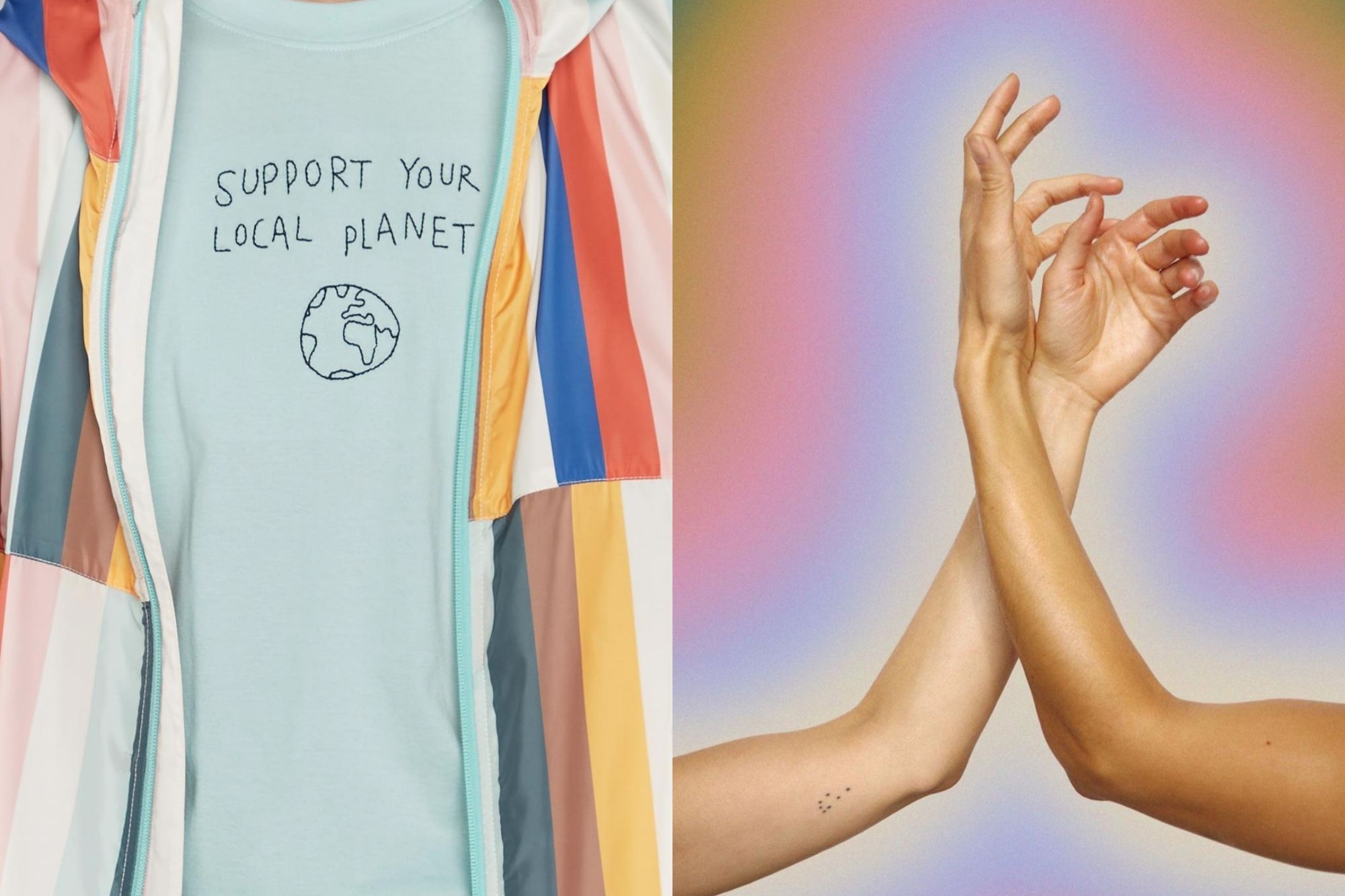 On the Renoon's app, you can discover responsible brands and what they believe in. We trust these brands and do a lot of research to verify that they are truthful, we do it so you do not have to. We want to help you to stay true to your values, do your best and choose differently.
What to read next
What is Renoon?
A new way to discover and shop fashion responsibly
Renoon is a leading app for sustainability and fashion. We connect our members with the multitude of brands and platforms to simplify and enrich the experience of combining style with sustainability values.
A destination and community launched in 2021, guiding thousands of members in their sustainability journey. Renoon is not yet another shop; it's an entire universe of values, untold stories about sustainability and a cohesive place where intentions become reality.