BiodiversityResponsible animal-originVegan
As a vegan these are my biggest sustainable fashion dilemmas
By Renoon
Our guest writer Sarah King shares her perspective as a vegan into fashion, sustainability and ethically made clothes. She campaigns for change in the fashion industry through her platforms. As a vegan, does she shop for silk? Is there any product categories she particularly watches out for?
When I first started shopping online for clothes that fit with my vegan lifestyle, I was a little disheartened. Nothing I saw was really my style, or it was made from unsustainable materials like PVC or virgin polyester. Fast forward a few years and we now have more sustainable vegan options in fashion than ever before, and it doesn't seem to be slowing down.
Shopping vegan: more options but still…
While there are undoubtedly more options when it comes to vegan fashion, there are still some obstacles that can catch you out. I've been shopping vegan for five years now and I still have to pay attention to when shopping to avoid animal derivatives.
Here are some of the main dilemmas I've come across and how you can avoid them.
That tag on jeans just ruins everything
You've just found the perfect pair of sustainable jeans, made from organic cotton, carbon neutral and transparent supply chain! But wait, why is there a leather tag on the back? This often ruins sustainable denim for me as I can't buy them if there's a tag made with cow's skin on the back. Check the 'materials' breakdown on a product description and it should state whether it's real leather or not. You can also now look for the "vegan" tag inside Renoon to double check. Finally, to be triple sure you can still contact their customer services.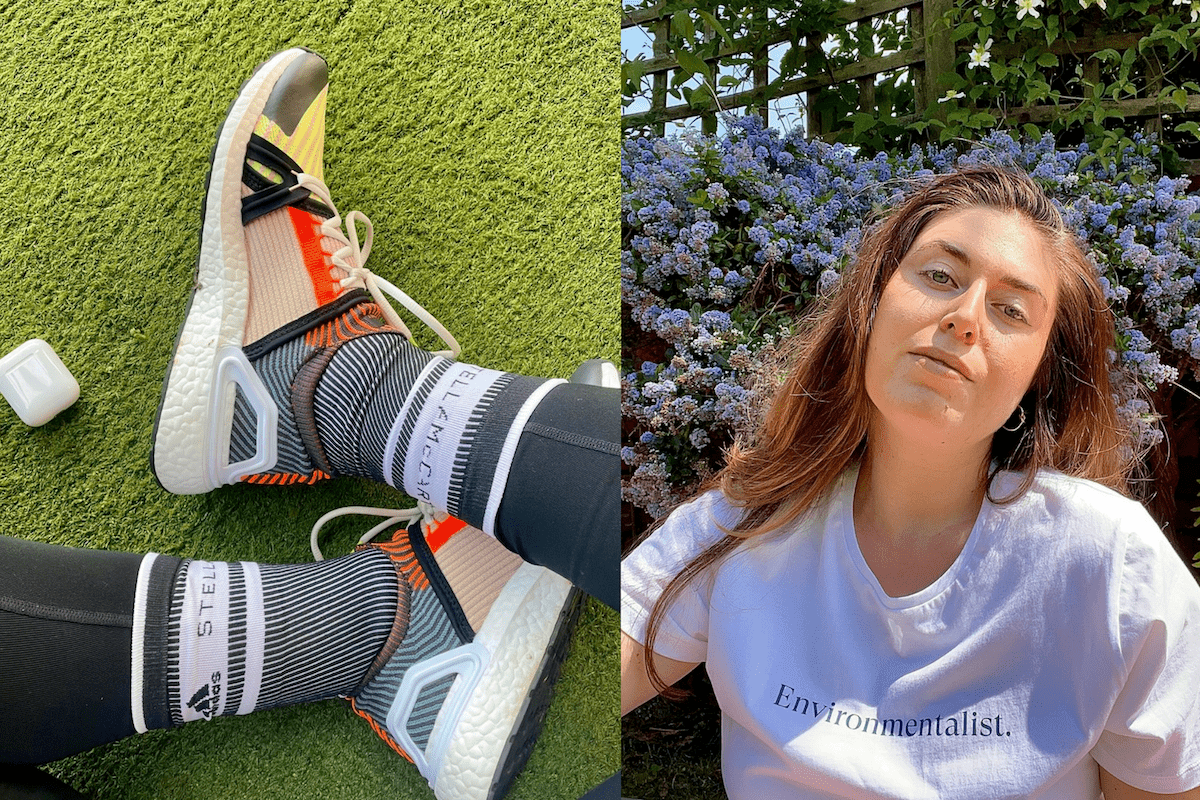 That shoe glue though
Shopping for shoes is already tricky as a vegan as you have to avoid leather and suede, common in a lot of footwear. But you'll also need to check if the glue used is made from animal derivatives. Historically, shoe glue used to be made from animal collagen, a process where they will boil animal bones, skins, tendons, and connective tissue. To avoid this, look out for PETA accreditations or a disclaimer that the glue used is vegan-friendly. You can also check out Renoon's selection of vegan shoes!
The confusion with silk
Often referred to as a 'natural' material, silk is in fact made from boiling or gassing silkworms in their cocoons and extracting the fibres to spin into thread. It has one of the highest impacts on the environment and is rated second worst on some rankings due to its use of fossil fuels in its processing stages. Peace silk is often advertised as a cruelty-free alternative to silk as it's made after the silkworm leaves the cocoon, but still involves using animals to produce fibre, so it isn't vegan. Alternatives to silk I include are Tencel, bamboo, ramie, orange silk and Microsilk (some of these materials are not commercially used by brands and there are many more to come and check out on Renoon).
The debate with second-hand leather or other products of animal origin
When shopping sustainably, second-hand clothes are a great option, but there is this ongoing debate over whether vegans are 'allowed' to buy pre-owned clothes made with animal materials. It really comes down to your personal choice and what alternatives are available to you. Some vegans don't feel comfortable wearing an animal's skin or fur, while others believe it's a better alternative to buying something new, even if this new item might be vegan.
While it can still be confusing at times to shop for vegan fashion, I believe brands are becoming more aware of consumers changing habits and desire for cruelty-free clothing. Hopefully we'll continue to see brands being transparent about what's in their clothes, helping us to make more informed decisions when we shop.
Thank you to Sarah for sharing her views, values and opinions. You can find her on instagram or her fashion blog centered around veganism, sustainability and ethically made clothes.
What to read next
What is Renoon?
A new way to discover and shop fashion responsibly
Renoon is a leading app for sustainability and fashion. We connect our members with the multitude of brands and platforms to simplify and enrich the experience of combining style with sustainability values.
A destination and community launched in 2021, guiding thousands of members in their sustainability journey. Renoon is not yet another shop; it's an entire universe of values, untold stories about sustainability and a cohesive place where intentions become reality.