Ethical laborResponsible animal-originVegan
5 things to look for when vegan shopping
By Renoon
After switching to a vegan lifestyle from a vegetarian one, Sarah realised that there's more to it than just the food you eat, like clothes. After nights of googling and researching, she finally came up with 5 things to look for when vegan shopping, to hopefully save you some time while shopping ethically!
Related brands
Starting a vegan lifestyle goes beyond what you eat, and something that people tend to forget about is the clothes aspect of this lifestyle. Thankfully for us, our guest writer Sarah King shares with us her tips and tricks into vegan shopping, as well as a selection of her favourite brands!
Cover image: Viron
After I switched from a vegetarian to a vegan lifestyle, I realised it wasn't just my food I needed to think about. I had always bought clothes without really thinking of what was in them, or where they came from. My wardrobe had accumulated several items made with animal materials without me even realising it, like my leather Moschino bag, a silk blouse and my woollen coat. I had never connected the item of clothing to the animal that had suffered for it.
As a vegan I was now learning more about what animals go through to become our food, fashion, and entertainment, and I knew I wanted to avoid these products at all costs. When I first started shopping online for vegan clothing, it was really confusing to know what to avoid, what materials were better than others, and where to look for brands that sold vegan clothing. Four years, and lots of evenings spent Googling, later I now have several tips that can help you know what to look for when vegan shopping.
Avoiding Animal Materials 
A lot of the time we buy clothes without really understanding what a material is, how it's made or whether it came from an animal. Here is a list of all the materials to avoid wearing as a vegan:
Fur
Leather or suede (mostly from cows but can be from sheep, pig, horse, and even kangaroo)
Wool or shearling (including merino, vicuña, angora, cashmere, mohair, alpaca, llama)
Silk (made from boiling or gassing silkworms alive in their cocoon) 
Down or feathers 
Horn or shells (often used for buttons)
Pearls (made by oysters and mussels and extracted using chemicals, regularly killing the animal)
Exotic animal skins (crocodile, alligator, ostrich, snake, stingray)
Animal-based glue (not always disclosed so when in doubt check with the brand)
Know your Clothes
If you can learn where animal materials are likely to be found, it can make it easier to know which items need to be more thoroughly checked than others. For example, wool is common in outerwear, jumpers, suits and tailored trousers, and silk is often in shirts, blouses, lingerie and sometimes the lining of jackets. Whereas items like t-shirts, underwear and swimwear are usually safe from animal materials.
The Devil is in the Detail
Animal materials can often be hidden in the smallest of details on a garment, it can sometimes be hard to spot them. Check the trim of a garment, sometimes it's made from silk, or the patch on the back of jeans is often made of leather, as can the pulls on zippers. Buttons can be made from shells or horns, and coats can often be padded with down, made from the feathers of ducks or geese. 
To easily spot if a product is free from any animal material, look for certifications that guarantee it. The 'PETA-approved Vegan' logo will let you know that PETA has checked out this brand or product and given it a stamp of approval so you know it's vegan. Also lookout for the Vegan Society Trademark, which certifies individual products, not companies.
Plant-Based Over Plastic
Vegan fashion can often be made from materials such as PVC or Polyester. We've been told for a long time that synthetic materials are worse for the environment than 'natural' materials, but this isn't always the case. According to the Pulse of the Industry Report 2017, the Higg Materials Sustainability Index shows that the cradle to gate impact of cow leather, silk and wool all have a higher environmental impact than synthetic leather, nylon and even polyester.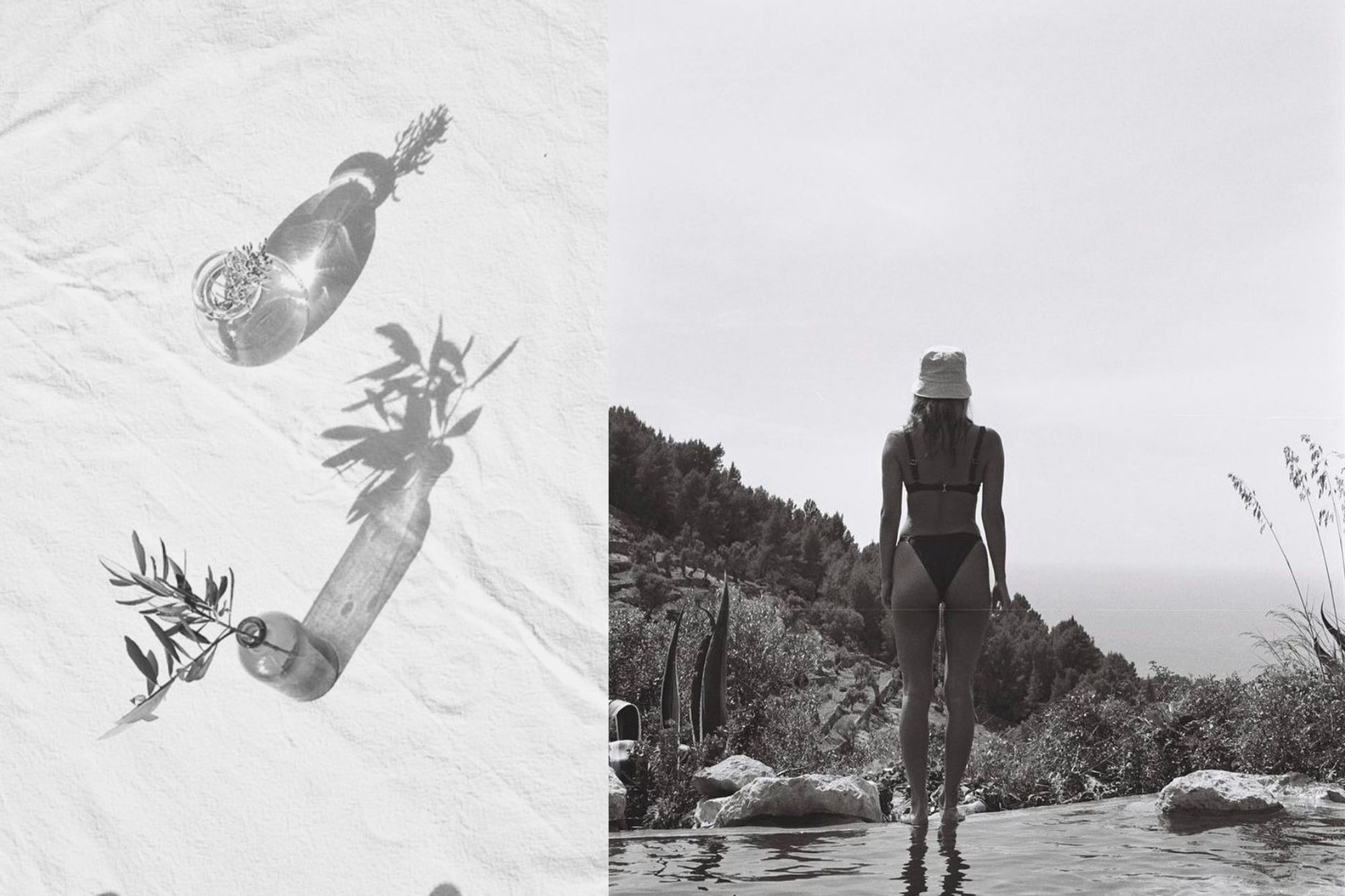 While plastic materials may not be as damaging to the environment as animal materials, they should still be avoided if possible due to their other bad qualities like microfibres and generally being low quality and not lasting as long. Instead, look for plant-based vegan alternatives like cactus leather, Tencel (made from trees), or cork.  
Cost Doesn't Indicate Quality
Buying clothes that cost more money isn't a guarantee that the brand has used sustainable materials or maintained an ethical supply chain. Often even designer clothing is made from polyester and not always built to last. This is why it's so crucial to research a brand a bit before you buy, check what materials they use and what policies they have in place to support their workers. Of course, you can shop second-hand vegan clothing and save yourself a lot of money at the same time.
Brands to check out
To get you started on your vegan fashion journey, I've pulled together some of my favourite Renoon brands that are sustainable and sell vegan clothing and footwear. Enjoy!
Note: brands marked * may not be entirely vegan but offer a wide range of vegan products!
Thank you to Sarah for sharing her views, values and opinions. You can find her on Instagram or her fashion blog centred around veganism, sustainability and ethically made clothes. If you're interested in shopping vegan items, you can check out Renoon's selection of Vegan Shoes, Boots, Bags, Scarves, …
What to read next
What is Renoon?
A new way to discover and shop fashion responsibly
Renoon is a leading app for sustainability and fashion. We connect our members with the multitude of brands and platforms to simplify and enrich the experience of combining style with sustainability values.
A destination and community launched in 2021, guiding thousands of members in their sustainability journey. Renoon is not yet another shop; it's an entire universe of values, untold stories about sustainability and a cohesive place where intentions become reality.